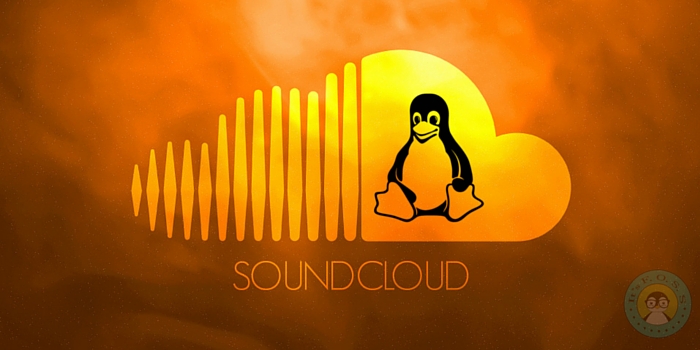 SoundCloud fans have a good news. Now you can install SoundCloud in Linux.
I know that you could already install SoundCloud in Ubuntu using Google Chrome but that's not the kind of experience you expect from a proper desktop application.
In fact, you can argue the use of a desktop application for streaming services in the first place when it can be used from the web browser. For that, all I can say is that it depends from person to person. Some like to use a desktop application over the web browser and vice versa. It's totally a person's preference.
If you are among the ones who prefer a desktop application, Soundnode gives you a full-fledged desktop application for SoundCloud.
Use Soundnode to install Soundcloud desktop application
Soundnode is a free and open source project that provides a desktop version of SoundCloud where you can listen to songs from your stream, browse playlists, and share songs with your friends. 
Like Pithos for Pandora, Soundnode is also unofficial SoundCloud desktop application. Official SoundCloud desktop application died years ago.
If you look at the interface, it's sleek, looks beautiful and heavily resembles Spotify desktop application.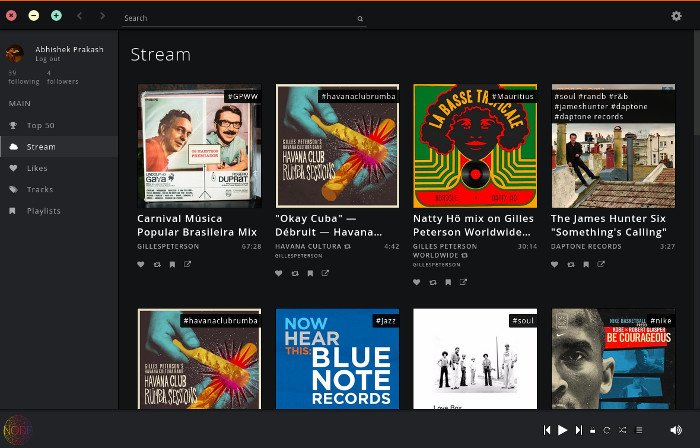 Soundnode is currently under development and this is the reason why you cannot still many features of Soundcloud yet. For example, you cannot upload new songs or comment on tracks. These things should be coming in future, I hope.
Soundnode is available for Windows, Mac OS X and Linux. You can download it from the link below. Just scroll a bit down to find the download link.
Once downloaded, extract the zip file and run the executable file named Soundnode-app to play Soundcloud desktop app.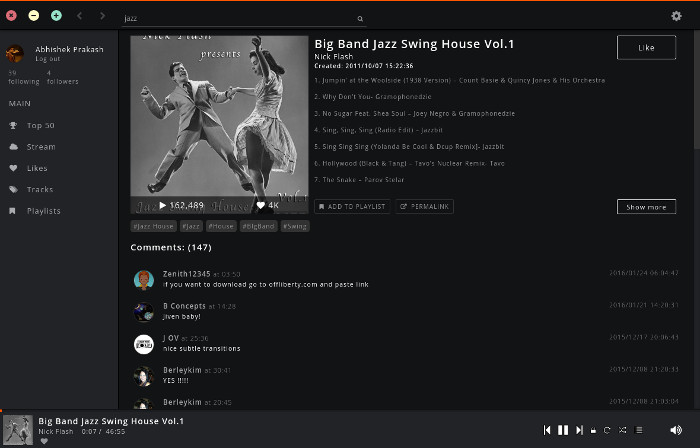 If you prefer Spotify over Soundcloud, you may want to read this article to learn how to install Spotify in Ubuntu. Enjoy the sound of music :)