I switched to Linux Mint from Ubuntu recently, just for experimenting. The first thing that irked me was that touchpad click was not working. You might have faced the same issue. Cursor moves with the touchpad, click works with the touchpad buttons but click does not work when you tap the touchpad.
The reason for touchpad click not working in Linux Mint is that it has been disabled by default. This is rather strange why it has not been enabled by default. It is similar to the problem with edge scrolling in Ubuntu, where edge scrolling is disabled by default.
In this quick tip, I'll show you how to enable touchpad click in Linux Mint.
Enable touchpad click in Linux Mint
If you are not new to Linux Mint, just follow this path: System Settings-> Hardware-> Mouse and Touchpad-> Toucpad tab-> Enable mouseclicks with touchpad.
If you are a complete beginner, here are the steps with screenshots to show you how to enable touchpad clicks in Linux Mint:
Go to System Settings: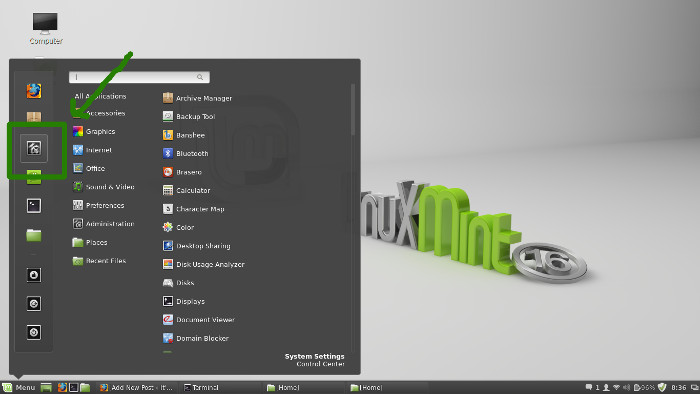 In System Settings, go on Hardware section and select Mouse and Touchpad: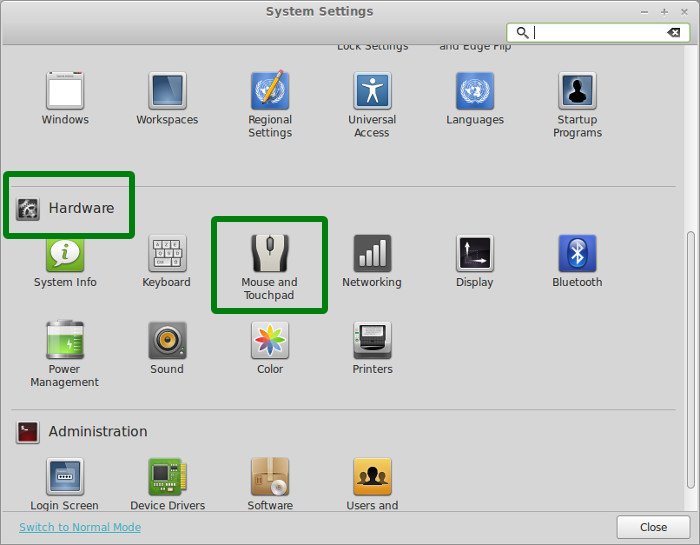 In here, go to Touchpad tab and there check the option of Enable mouseclicks with touchpad: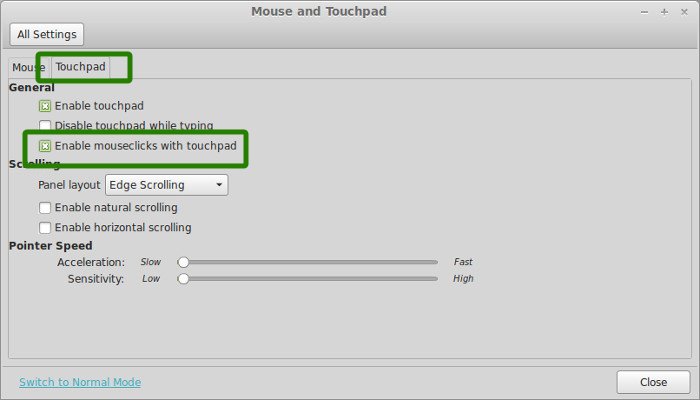 Voila! No need to even restart or anything. Touchpad click will start working straightforward. I hope that helps. Any questions or suggestions are welcomed. Stay tuned for more Linux Mint tutorial. Ciao :)