Elementary OS utilizes an exciting naming scheme for its releases.
For instance, when updating this article, elementary OS 6.1 identifies as the "Jólnir" edition. Here, the term refers to the hammer of the thunder god "Thor" from Norse mythology.
All such versions have had names from different mythologies, a weapon, or the name of a god.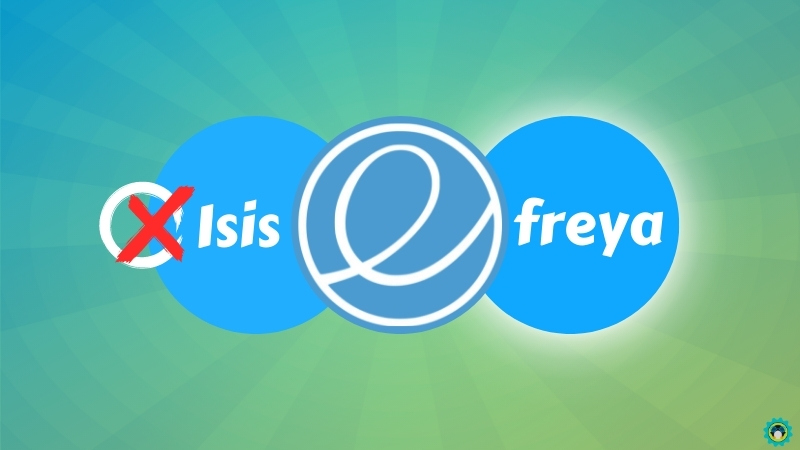 Did you know?
The first elementary OS release was named Jupiter, King of gods in Roman mythology, and the second release was code-named Luna, named after Roman mythology goddess Luna.
Similarly, one of the initial releases (v0.3) elementary OS was named as Elementary OS Isis for quite some time.
In Greek mythology, Isis is the goddess of health, marriage, and love.
Unfortunately, they had to drop the name to replace it with "Freya", based on the Norse goddess of love and beauty.
Here's why elementary OS changed its codename to Freya
It was done to avoid controversies, as ISIS (Islamic State In Iraq and Syria) is also a ruthless terrorist group waging war in Iraq and Syria during that time (2015).
Specifically, the ISIS group turned to international terrorism that year, which made more people aware of such a name.
So, elementary OS developer Cassidy James originally announced through a blog post, the reasoning behind the name change:
While Isis worked well, there is currently an active militant group in Iraq and Syria, commonly known as "ISIS" (Islamic State in Iraq and Syria). elementary obviously has no ties to that group—and we don't think people will get us confused—but we want to both recognize the ongoing turmoil and choose a less controversial name.
Of course, no one would have considered the elementary OS team to be a part of a terrorist group.
However, the name would have surely gained attention/troll and had the potential for controversy. Furthermore, elementary OS "Freya" turned out to be a nice release. If you are curious, you can check out our original article where we reviewed its features.
What do you think were the thoughts of elementary OS creators during that time? Were you aware of this fact back then?