Get trained and certified on trending IT technologies with Linux Foundation, the official organization behind Linux. Get 70% off on Cloud Native training.
The IT industry has changed tremendously in last few years. Sysadmins have evolved into DevOps. Containers are dominating the software deployment and cloud is no longer a buzzword.
As an aspiring DevOps engineer or a seasoned sysadmin, you might have comes across the words like Docker, Kubernetes, Prometheus, Fluentd etc. These are a few cloud native technologies that are high in demand in the IT job market today. Learning them could boost your career, specially if you clear a certification exam.
Linux Foundation, the official organization behind Linux, keeps a tab on the industry trend. As per Open Source jobs report 2018, 80% of hiring managers recruit Linux talent
Containers are rapidly growing in popularity and importance, with 57% of hiring managers seeking that expertise

Open Source Jobs Report 2018
To meet the demand of skilled people, Linux Foundation provides training courses and certifications exams around cutting edge Linux related technologies. They have a huge catalog of such courses. They also provide different offers and discounts from time to time to help more people get trained, certified and be job ready.
Cloud Native Training Sale from Linux Foundation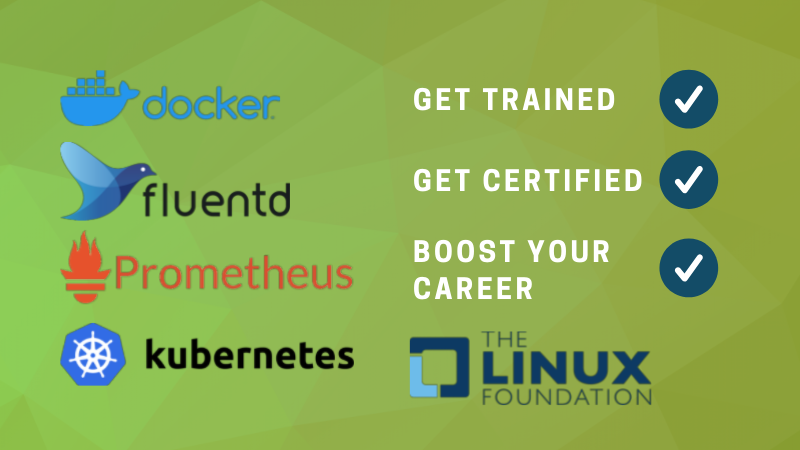 The current limited time offer from Linux Foundation is focused on Cloud Native technologies. They have curated their most popular Cloud Native courses into one single bundle. This is coupled with the Certified Kubernetes Administrator exam.
Individually, it would cost you almost $1300 but with this limited time offer, you get it for just $349.
That's not the best part. If you use FOSS16 coupon at checkout, you'll get 16% additional off. This brings the price down to $293. That's more than 75% of discount.
The courses are self-paced and you get their access for one year from the date of purchase. You can take the Certified Kubernetes Administrator exam within 12 months of the purchase. You get one free retake on the exam in case you could not succeed in the first attempt. Your certification will be valid for three years.
The offer is valid until August 20, 2019 23:59 UTC. This post contains affiliate links. Please read our affiliate policy.