Thanksgiving is around the corner. Happy Thanksgiving to folks in the USA.
It is also the time for Black Friday and Cyber Monday deals.
While there are discount campaigns offered on a range of products, I am listing some that should be of interest for a Linux user and tech enthusiast.
Take a look and see if something interests you.
Do keep in mind that these deals are for a limited time only and they have been duly mentioned.
Most, if not all, services have a money-back policy. It helps in getting your money back if you don't like the product or service. Please get those details before you decide to buy.
📋
Some of the links here are affiliate links, which means we may get a commission when you purchase at no additional cost to you. Please read our
affiliate policy
.
Of course, buy what you need or what you want (if it's affordable). Don't burn your pocket. Also, read the terms and conditions of the deals. Make an intelligent buying decision.
LanguageTool - Open Source Writing Assitent
An open source alternative to Grammarly, LanguageTool is more than just a grammar checker. It's a writing assistant that can help you recognize and change the tone, rephrase sentences based on AI and let you set a writing style.
Offer: 20% off on annual price of LanguageTool Premium
Ends NOV 28, 2023
Linux Foundation - Training and Certification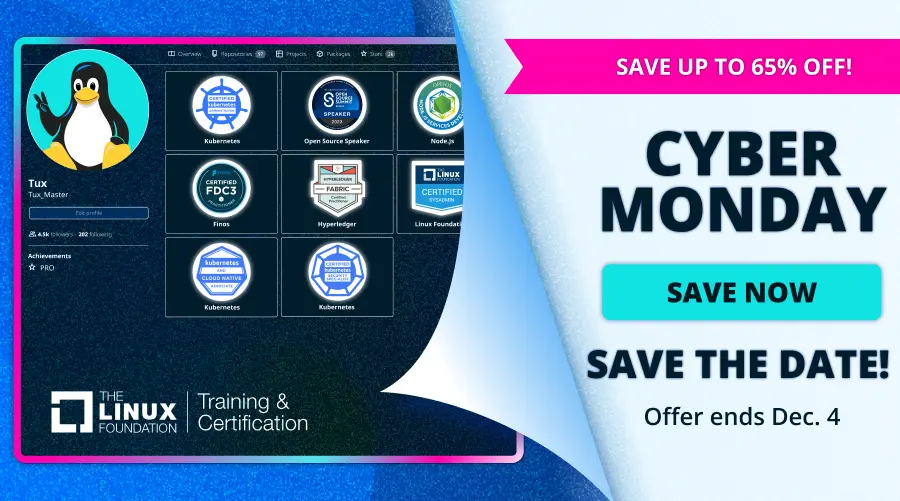 The official organization behind the Linux kernel and many other open source projects offers training and certification exams on Linux, cloud and many other cutting-edge DevOps technologies.
Offer: Up to 65% off on the entire catalog
Ends: 4th December
Internxt - Cloud Storage
Web3 based decentralized cloud storage service for privacy enthusiasts.
While I am not a fan of these "90% off" marketing campaigns, I can see that there is a decent discount that gives me the product or service on a relatively lower price. I have their lifetime 2 TB plan.
Offer: 91% off
Ends NOV 30, 2023
Backblaze - Cloud Backup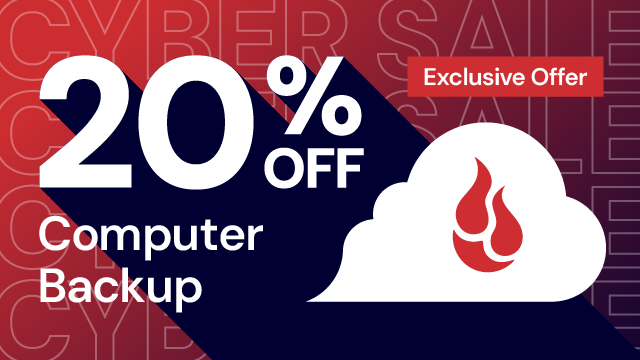 Backblaze is a renowned cloud storage solution provider for businesses and individuals. Their Black Friday special discount is exclusively available to new Computer Backup customers and excludes B2 Cloud Storage.
Offer: 20% off for Computer Backup for individuals. Use code BLAZEITUP23 at checkout.
Ends NOV 27, 2023 23:59:00 (PST)
DataCamp - Data Science Learning Platform

Learn the data skills you need online at your own pace—from non-coding essentials to data science and machine learning.
Offer: 50% off
Ends NOV 26, 2023 23:59:00 (EST)
SimpleLogin - Protect Email Address
Protect your email address specially when signing up for newsletters and web services you are not too sure of. With this, you can send and receive emails anonymously.
SimpleLogin is now part of Proton.
Offer: $20 instead of $30 for the first year.
Ends: 1st December
Proton Mail and VPN

Swiss-based Proton is known for privacy-focused services. You get private email service, encrypted cloud storage and a password manager.
Their Black Friday offer is giving up to 60% off on various products.
Offer: Upto 33% Off on Proton Mail and upto 60% off on ProtonVPN
Ends: 1st December
Surfshark VPN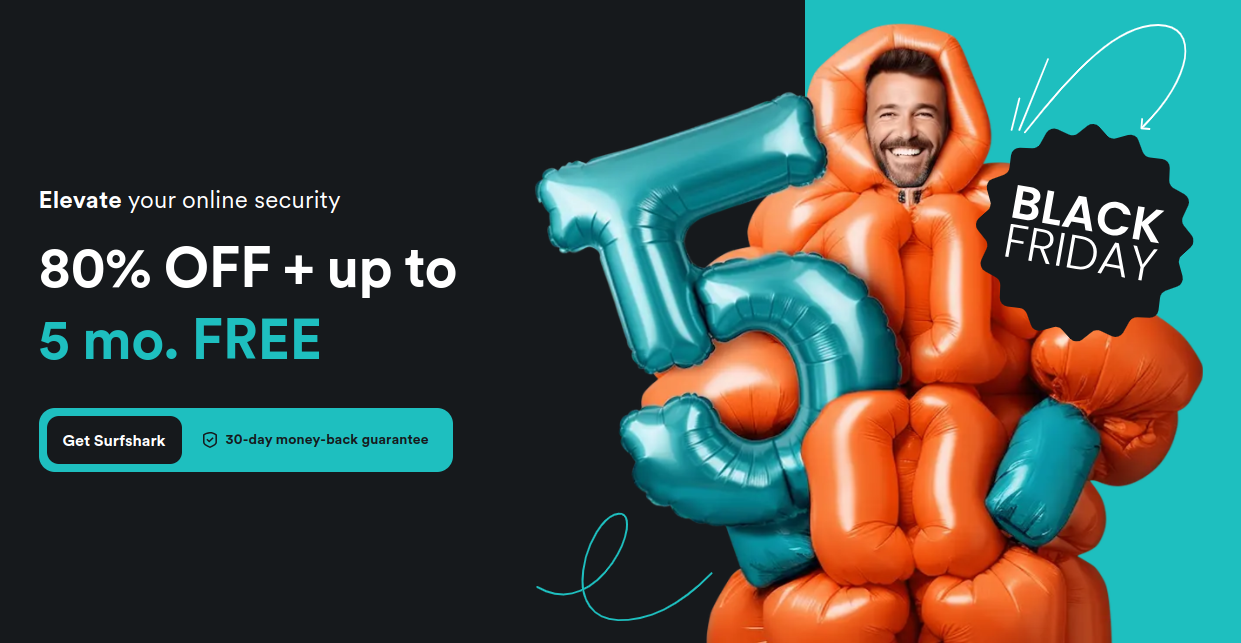 Surfshar offers several privacy focused product but they are primarily known for their VPN.
Offer: 80% off plus 5 months free
Ends: 1st December
StartMail - Private Email

A private email service which is an alternative to Gmail and Proton Mail both. It offers an encrypted email service along with built-in tool to protect your email address.
Offer: 50% Off + 3 Months FREE for the first year
Ends: 30th November
KodeKloud - Linux and DevOps Courses
An online platform to learn all the cutting-edge DevOps technologies like Docker, Kubernetes and Hashicorp. There is playgrounds for you to do hands-on, learning paths and preparations for certification exams.
Offer: Up to 45% off
Ends: 1st December
No Starch Press - Linux and Programming Books
No Starch Press is one of the most reputed names in tech publishing. With popular titles like How Linux Works, Linux for Hackers and more, it is an ideal choice for those who want to read actual physical books.
Offer: 35% off + FREE shipping on U.S. orders over $75 with code DEALS4DAYS
Ends: 27th November
System76 - Linux Computers
System76 is a US-based Linux system manufacturers. They are also behind the popular Pop!_OS distribution.
Offer: $100 off on most products
Ends: 21st November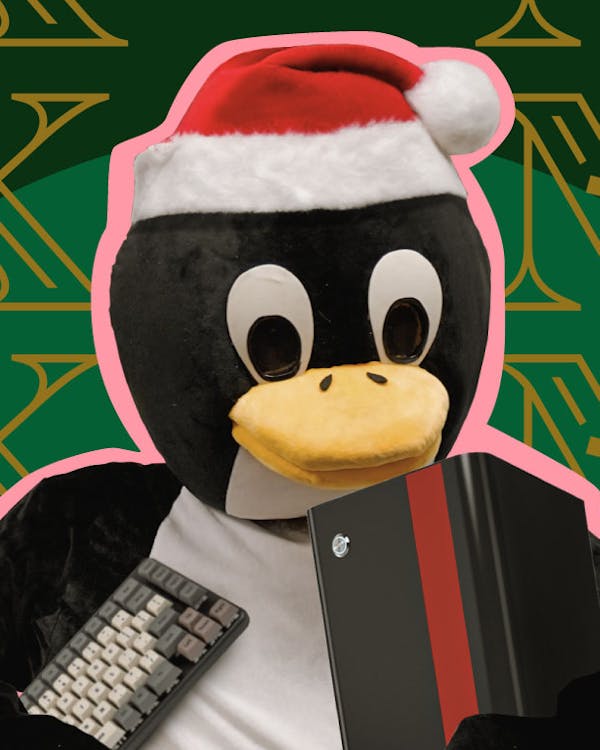 Khadas - Single Board Computers
A Raspberry Pi like SBCs and many more devices for tinkerers.
Offer: Different discount on various products
Ends: 27th November
Juno Computers - Linux Computers

UK-based Juno Computers offers laptops, mini-PCs and tabs preinstalled with Linux. Their Black Friday discount campaign offers 10% on selected devices.
Offer: 10% discount on selected models
Ends: 28th November
Starlabs - Single Board Computers
Another UK-based Linux system vendor that offers desktops, laptops and mini PCs preinstalled with Linux.
Offer: 10% discount on selected models
Ends: 27th November
Standard Notes - Cloud-based Note Taking
Open source Standard Notes is a simple note taking application that lets you save your notes in an encrypted cloud.
Offer: 50% discount on yearly plans
Ends: For a limited time
Coming Soon!
Here are some of the products and services that are likely to offer their Black Friday offer soon:
LanguageTool Grammar Checker
Linux Foundation courses and certification exams
Raspad
LaptopWithLinux
Crossover
And many more
I'll be updating this page with more such money-saving offers as I come across them.
If you know some interesting deals that should interest Linux users, please let me know in the comments and I'll add them here.