Brief: Linux Foundation, the official organization behind Linux project, has launched a 6 months online training program to turn system administrators into cloud administrators as the demand for cloud-skilled people grows in the IT industry.
Last month, Linux Foundation launched the Cloud Engineer Bootcamp program. This one was focused on preparing candidates for entry level jobs as a cloud engineer.
Based on the feedback received, Linux Foundation has now launched focusing on helping seasoned sysadmin to move into devops world with cloud related technologies.
Advanced Cloud Engineer Bootcamp: Go from system admin to cloud admin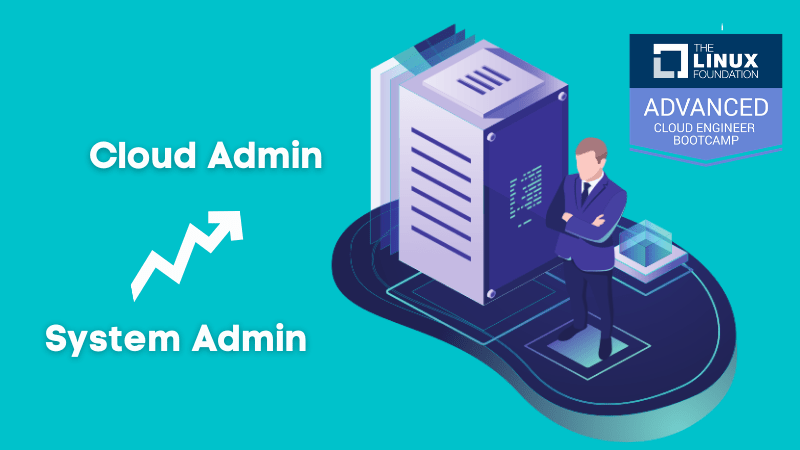 The course is designed for sysadmins who are already familiar with Linux, of course. Since the traditional sysadmin is not sufficient anymore and the IT infrastructure is relying more on cloud technologies, it is time that seasoned sysadmins should also learn the new in-demand skills.
The bootcamp starts with containers and Kubernetes fundamentals, moving to system monitoring, cloud native logging, and Kubernetes application management, providing all the knowledge needed to work as a cloud administrator.
Here's what you'll get if you join the bootcamp:
Self-paced online video classes
Hand-on labs and assignments
12 months access to the online courses
Dedicated discussion forums to ask for help with option to live chat with the instructor (within office hours on weekdays)
Retake for the certification exam within a period of a year
Advanced Certified Cloud Engineer badge for completing the bootcamp
3-day money-back guarantee
The course is self-paced and you should cover it in 6 months with an effort of 15-20 hours a week.
Advanced Cloud Engineer Bootcamp is priced at $2300 but if you join before July 31, you can get it for $599.
If you compare it with the Cloud Engineer Bootcamp, the Advanced bootcamp doesn't have the sysadmin related courses and certifications. Instead, it adds the advanced topics like Prometheus, Fluentd and Helm.
Obviously, the advanced bootcamp presumes that you already have knowledge of how Linux functions.
$600 may not seem like a small amount but when you are looking to keep your job or seeking a promotion or salary raise, you'll have to invest into skill improvement.
As I have said it before, Linux Foundation hardly makes any effort for "desktop Linux" but it does focus on promoting Linux in the IT industry. These training programs are part of that effort.
It's FOSS is an affiliate partner with Linux Foundation. Please read our affiliate policy.