Without a question, the year 2020 marked the boost of streaming in general while everyone prefers to work remotely to stay safe.
Not just limited to new movie releases, users also prefer to stream TV channels replacing the traditional DTH or Cable connections.
For the very same reason, you might want to explore some amazing services that would let you watch live TV channels on Ubuntu or Linux Mint. Here, I focus on two impressive applications that let you do that.
Hypnotix & FreetuxTV: Open-Source Apps to Watch Live TV Channels
Hypnotix and FreetuxTV are two of the most impressive GUI applications for Linux that lets you watch a variety of live TV channels on Ubuntu or Linux Mint.
Basically, with these installed, you can watch publicly available (free) live TV channels on your Linux desktop. You also get the ability to record, play some of your offline movie collections, and perform a couple more tasks as a complete entertainment utility.
In this article, I will give you an overview for both the tools before you give them a try.
1. Using Hypnotix to Watch Live TV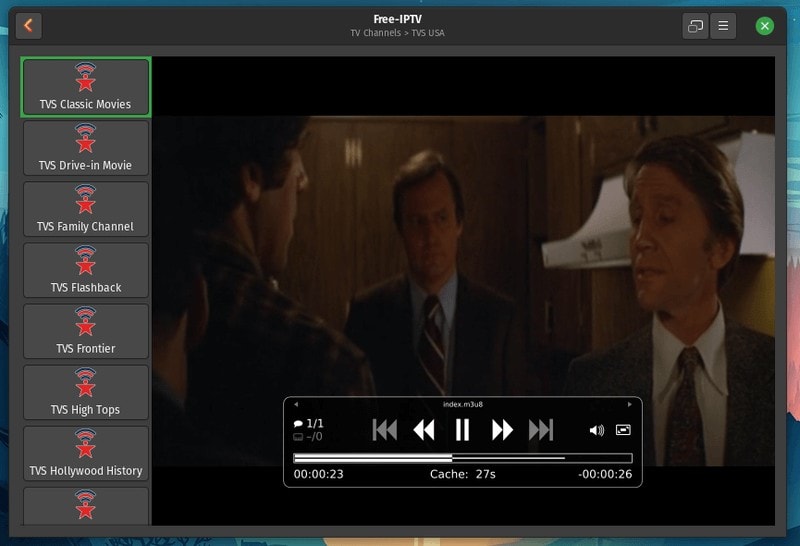 Hypnotix is developed and maintained by the Linux Mint team. It is fairly new as of updating this article.
It lets you browse and stream live TV channels from a wide range of countries. You can definitely add your source for the channels but by default it features Free-IPTV with free and publicly available legal content.
You can also add your movie collection to play and enjoy them.
Installing Hypnotix on Linux
Hypnotix is still fairly new. You can find the DEB file from their GitHub releases section. You might want to read our guide on installing it from the DEB file if you do not know.
You can also find it in AUR for Arch Linux users. If you come across any dependency issues on Ubuntu 18.04 or Linux Mint 19, you can download the following Python 3 package to fix it:
You can explore more about the features and usage of it in our separate coverage of Hypnotix IPTV app.
2. Using FreetuxTV on Linux
FreetuxTV hasn't seen a major update in years but it seems to work as expected. You can add numerous channels, groups, and add your own sources as well.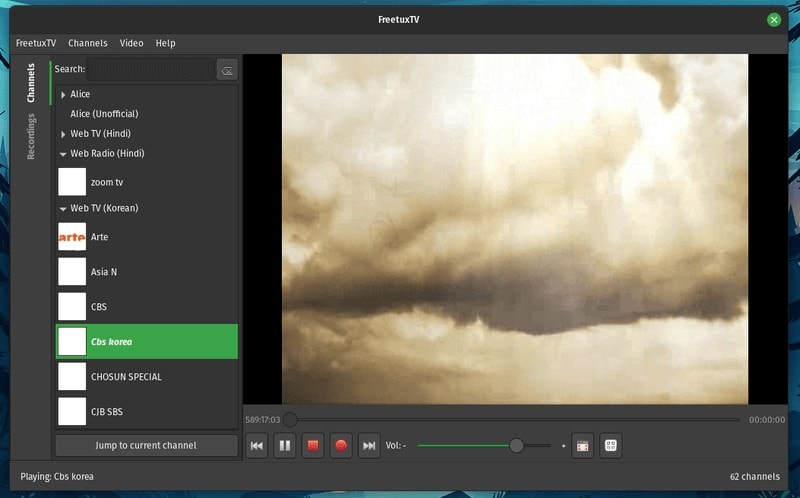 You also get the ability to record and control the video as you can see from the screenshot above. Feel free to check their GitHub page for more information.
Installing FreetuxTV on Linux
For Ubuntu-based systems, you just have to add the PPA and get it installed by following the commands below:
sudo add-apt-repository ppa:freetuxtv/freetuxtv
sudo apt update
sudo apt install freetuxtv
For other Linux distributions, you can build it from source and install it by following the instructions on its GitHub page.
Which one should you choose to install?
Both the options work good enough — but FreetuxTV lists out the channels/groups by language. It might come in handy.
In either case, Hypnotix being something developed by the Linux Mint is also a great choice that filters channels by countries and also lets you use it as a media center portal.
What do you think about watching Live TV on Linux? What do you use to watch live TV? Let me know your thoughts in the comments below!