If you followed the timeline of Linux, you know that ever since Tux, a penguin, has been chosen as the mascot of Linux project, it hasn't been changed since then. It is often also termed as the Linux logo despite the fact that it's the mascot of Linux.
Over the years, penguins are so associated with Linux that for a Linux lover like me, penguins have almost become synonymous to Linux.
More than 20 years have passed and we have the same logo of Linux, the cheerful penguin named Tux. But design trends change over the time and if you look at the original Tux logo, you'll find it stale, outdated.
For years, people have been asking if it is the time for a new Linux logo. Proposals have been made to make the original Tux to look more flat keeping the material design trend in mind.
Looks like finally, the Linux management people paid attention to this request. Linus Torvalds accidently revealed the new Linux mascot today and guess what, Tux is no longer the face of Linux.
I managed to obtain the new Linux mascot before it was deleted from the discussion thread. It is of low quality but if you click on it, you can see it clearly.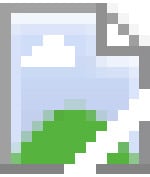 How do you like the new mascot of Linux?