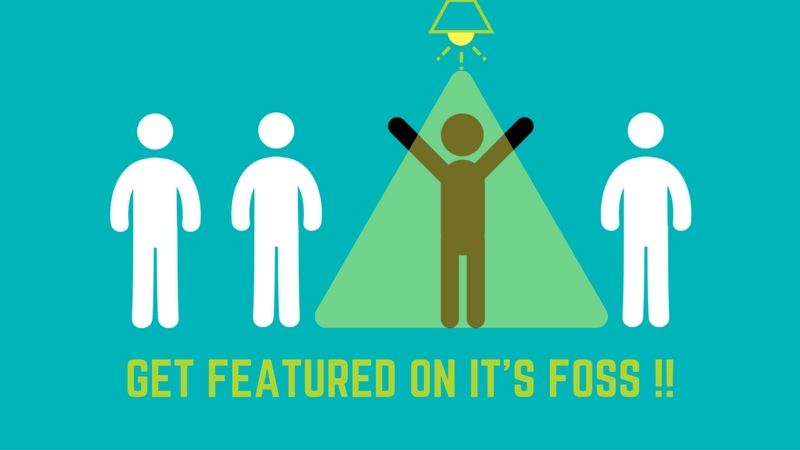 It is one thing to create something beautiful, something useful but it is totally a different thing to bring it to a wider audience. I totally understand it. This is why I would like to offer you a helping hand.
At It's FOSS, we are always in the search for new things to share with our readers. It is of mutual benefit that we cover your 'creation' on It's FOSS.
What do we cover?
Basically, anything that interests our readers who are Linux and Open Source lovers. So if you have any of the following, feel free to contact us:
Open Source projects
Applications for Linux (both FOSS and non-free)
Linux related services or projects
Linux related gadgets
Linux or Open Source related books
Linux desktop customization stuff like beautiful conky, set of beautiful wallpapers (why not, they too are loved by our It's FOSS readers)
Something else?
Please note that our opinion is not for 'sale'. If you want us to review it, we'll review it if it is useful for our readers and write our opinion about it. You cannot influence our opinion with money.
If you have something that you would like us to share with us, please contact us by filling the form below.
[wpforms id="12970″]