Write! A distraction free writing tool with a beautiful interface is now available for Linux.
Write! has a number of features that many writers would love. Some of the main features of Write! include auto-saving, cloud-synced documents, offline editing, dark and light themes, unlimited undo, productivity stats. You can also publish your notes to the web directly from the app.
I must mention here that Write! is neither free (in terms of money as well) nor open source. But since it provides an application for Linux desktop, I am covering it.
Note: Write! is not an open source software. We covered it because it is available on Linux.
Write! features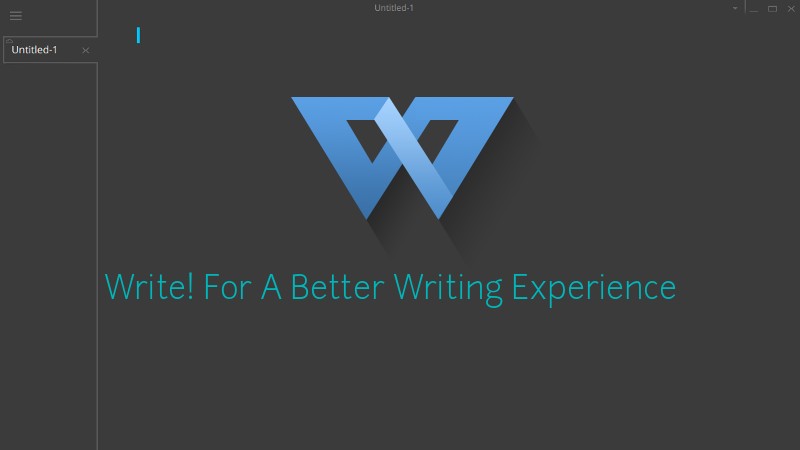 Some of the main highlights of Write! are:
Auto-saving (even unnamed documents) with unlimited cloud storage
Offline autosaving
Multiple tabs and writing sessions
Document library
Spell checker
Smart auto-complete based on your typing history
Markdown and wiki support
Unlimited number of undo, even across multiple devices (can undo on Linux what you wrote on Windows)
Productivity stats tell you how many words you typed. You can set goals here.
Share the notes either on social media or publish it on the web (like Simplenote)
Dark and light UI and editor themes
Multiple text style presets
Focus mode for distraction free writing
Cross platform but no mobile applications
You can watch this video to see some of these features in action:
[irp posts="15727″ name="Boostnote: Open Source Note Taking App For Programmers"]
Experience with Write!
So I set out exploring Write! app on Ubuntu 16.04. There is an executable made available by Write! team which can be run on any Linux distributions.
Though I don't have the technical details, I have a feeling that the Linux app is built on Electron.
You must have an account to use Write! app. Your notes are saved to a private cloud provided by Write! linked to your account.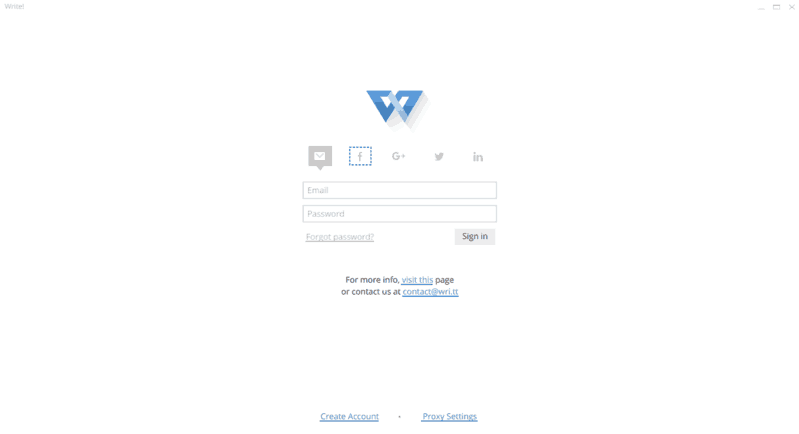 The GUI is impressive for sure. Notes are saved automatically with a sync sign reminding you of the saving process.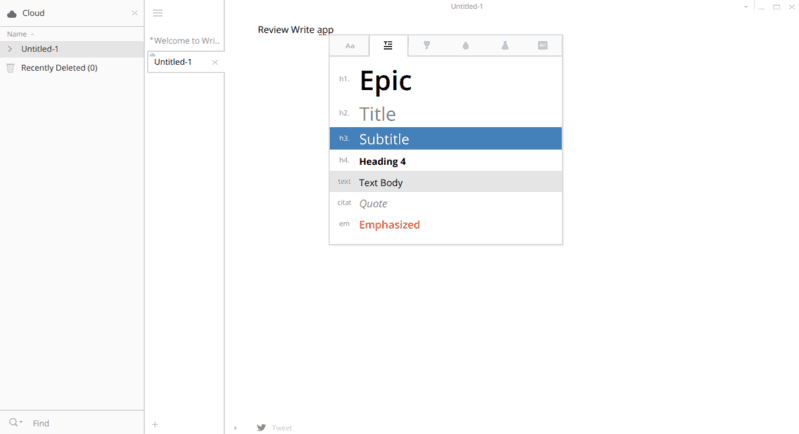 The dark theme looks cooler than the white one.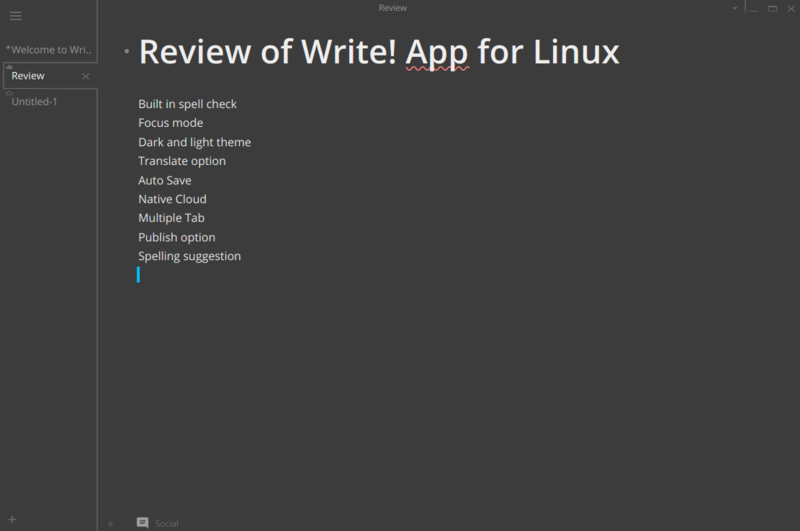 Using Write! with the dark theme and auto-completion and spelling suggestions actually made me feel like I was using Atom and that's not a bad thing.
Rest of the writing experience is similar to what any modern writing app would provide. It is the additional features that count.
Verdict
Write! is a superb app for professional writing with all the right weapons in its armory. If you are a serious writer and can spend $20 (for the lifetime license), Write! could be your choice.