Recently, the NetBSD team announced the release of its sixteenth major release: NetBSD 8.0. Let's take a look to see what goodness is baked inside this new release.
NetBSD is a Unix-like operating system that is highly portable. In fact, the battle cry of NetBSD is "Of course it runs NetBSD". NetBSD supports x86, ARM, MIPS, PowerPC, I386, Sparc, and 49 other architectures. NetBSD is the third most used BSD after FreeBSD and OpenBSD.
This year, the NetBSD Project celebrates 25 years of existence. It was founded in 1993 by Chris Demetriou, Theo de Raadt, Adam Glass, and Charles Hannum. It was based on "4.3BSD via the Net/2 release and 386BSD". Over the years, it has imported technology from "Apple's Rhapsody and Force 10's FTOS".
[irp posts="29449″ name="TrueOS Doesn't Want to Be 'BSD for Desktop' Anymore"]
What is New in NetBSD 8.0?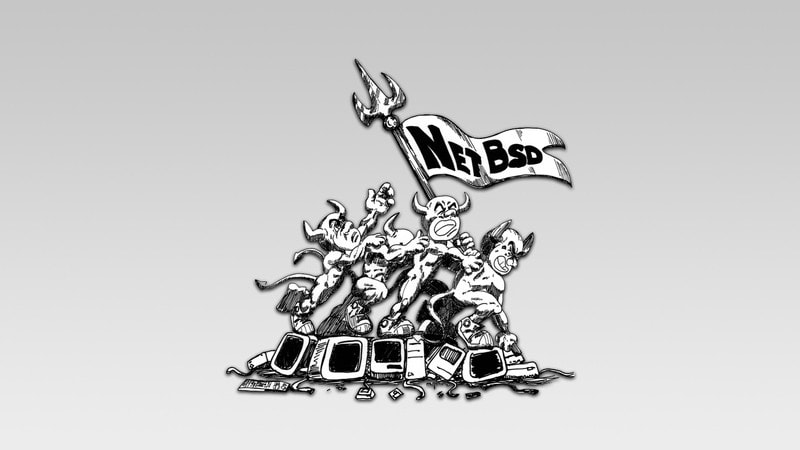 The new release of NetBSD includes quite a few changes, including:
USB stack reworked
USB3 support added
In-kernel audio mixer
Reproducible builds
Parts of the network stack have been made MP-safe
Hardening of the network stack
Meltdown and Spectre mitigation
(U)EFI bootloader
Improvement and hardening of the memory layout
Memory protection enforced by default on some architectures with fine-grained memory protection
Lots of improvements to the framework (used to run 32bit userland binaries on 64bit machines
Add support for various ext4 features
Add support for Allwinner A31 SoC
This new release also includes the following updated third-party software:
GCC 5.5
GDB 7.12
GNU binutils 2.27
Clang/LLVM 3.8.1
OpenSSH 7.6
OpenSSL 1.0.2k
mdocml 1.14.1
acpica 20170303
ntp 4.2.8p11-o
dhcpcd 7.0.6
Lua 5.3.4
[irp posts="27379″ name="Interview with MidnightBSD Founder and Lead Dev Lucas Holt"]
Where You Can Get NetBSD
If you would like to give NetBSD a spin, you can download it from their site. Besides HTTP downloads, they also have support for BitTorrent, FTP, rsync and more. If you run into any problems, don't forget to take a look at the documentation.
Have you ever used NetBSD? Are you planning to try out this new release of NetBSD? What is your favorite version of BSD? Please let us know in the comments below.
If you found this article interesting, please take a minute to share it on social media, Hacker News or Reddit.