Looking for the best Linux distro to learn hacking?
Whether you want to pursue a career in information security, are already working as a security professional, or are just interested in the field, a decent Linux distro that suits your purposes is a must.
There are countless Linux distros for various purposes. Some are designed for specific tasks in mind and others suit different interfaces.
In a previous article, we explored some weird Ubuntu distributions. But today we are going to have a look at a list of some of the best Linux distros to learn hacking and penetration testing.
Before we see the best Linux distros for hackers, I would recommend you to check out the online hacking courses at our shop.
Best Linux hacking distributions
Here's a list of various Linux distributions focusing on security. These distros provide multiple tools that are needed for assessing networking security and other similar tasks. The list is in no particular order.
Kali Linux is the most widely known Linux distro for ethical hacking and penetration testing. Kali Linux is developed by Offensive Security and previously by BackTrack.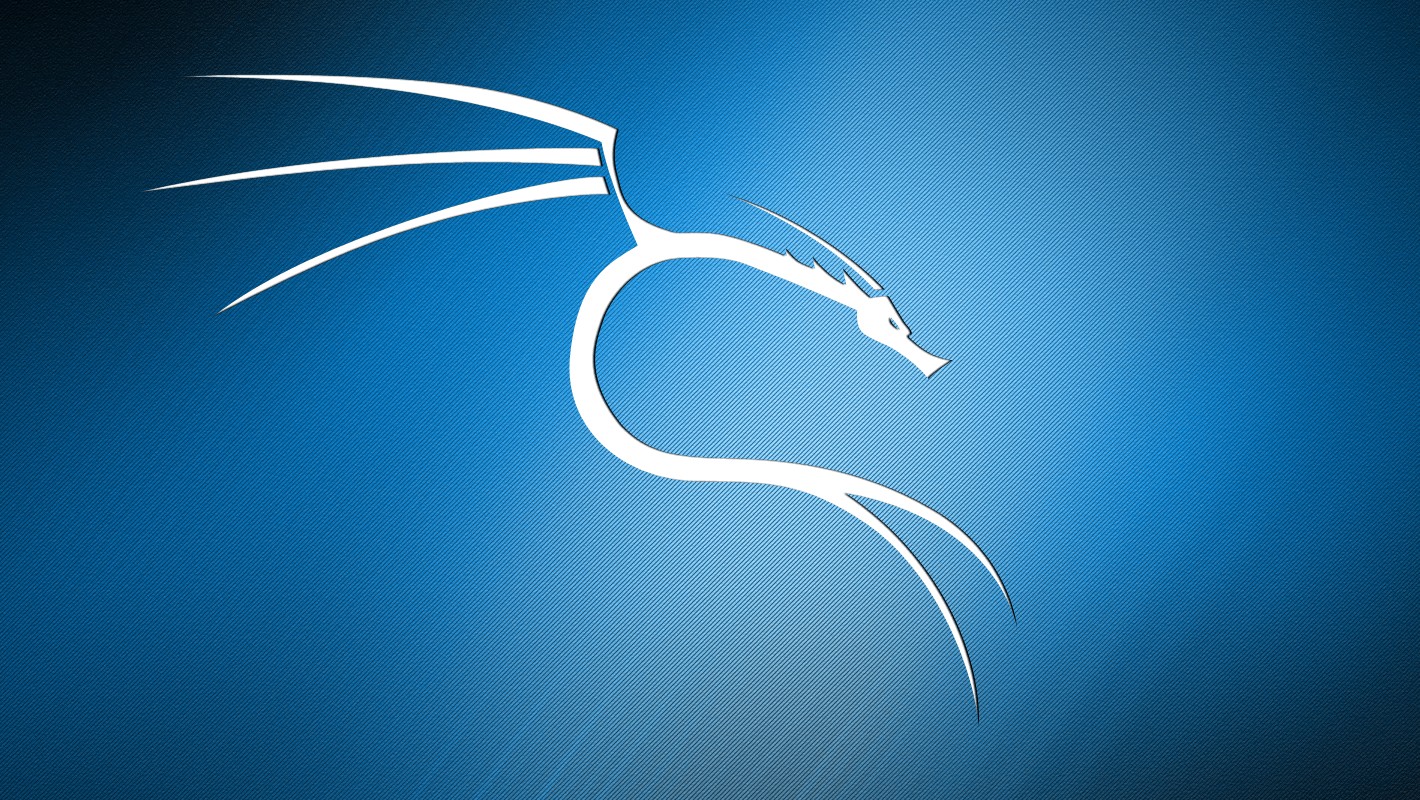 Kali Linux is based on Debian. It comes with a large amount of penetration testing tools from various fields of security and forensics. And now it follows the rolling release model, meaning every tool in your collection will always be up to date.
It's the most advanced penetration testing platform out there, supporting a wide range of devices and hardware platforms. Moreover, Kali Linux provides decent documentation and has a large and active community.
You can easily install Kali Linux in VirtualBox inside Windows and start practicing hacking right away.
BackBox is a Ubuntu-based distro developed for the purposes of penetration testing and security assessment. It's one of the best distros in its field.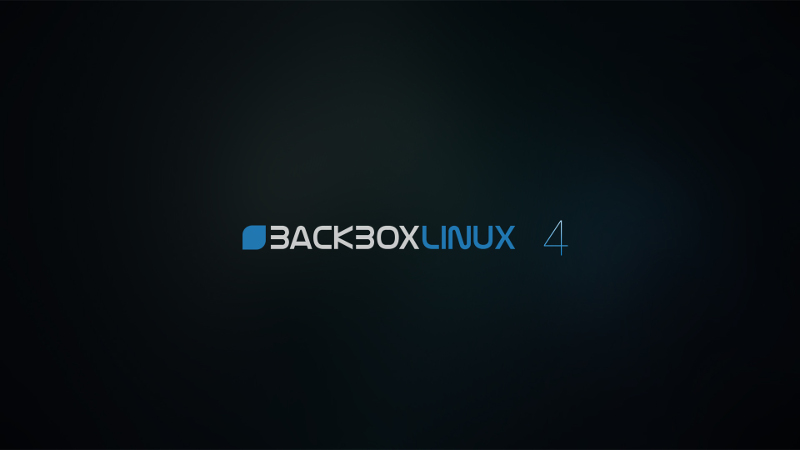 BackBox has its own software repository that provides the latest stable versions of various system & network analysis toolkits as well as the most popular ethical hacking tools. It's designed with minimalism in mind and uses the XFCE desktop environment. It delivers a fast, effective, customizable and complete experience. It also has a very helpful community behind it.
Parrot Security OS is relatively new to the game. Frozenbox Network is behind the development of this distro. The target users of Parrot Security OS are penetration testers who need a cloud-friendly environment with online anonymity and an encrypted system.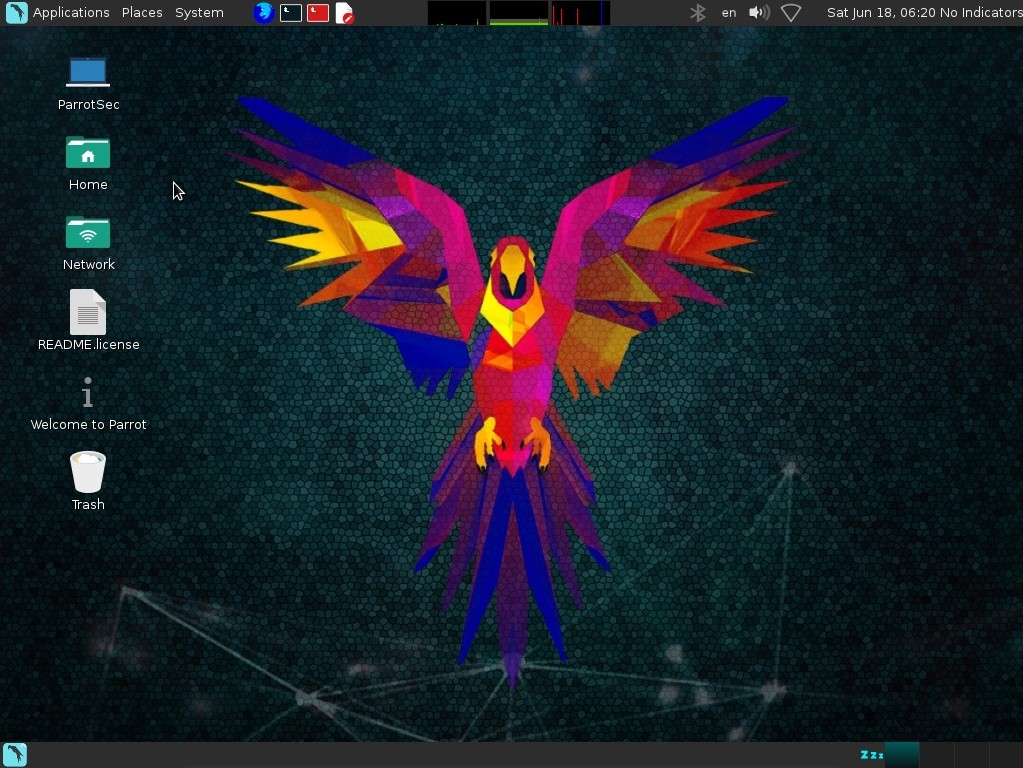 Parrot Security OS is also based on Debian and uses MATE as its desktop environment. Almost every recognized tool for penetration testing is available here, along with some exclusive custom tools from Frozenbox Network. And yes, it's available as a rolling release.
BlackArch is a penetration testing and security research distro built on top of Arch Linux.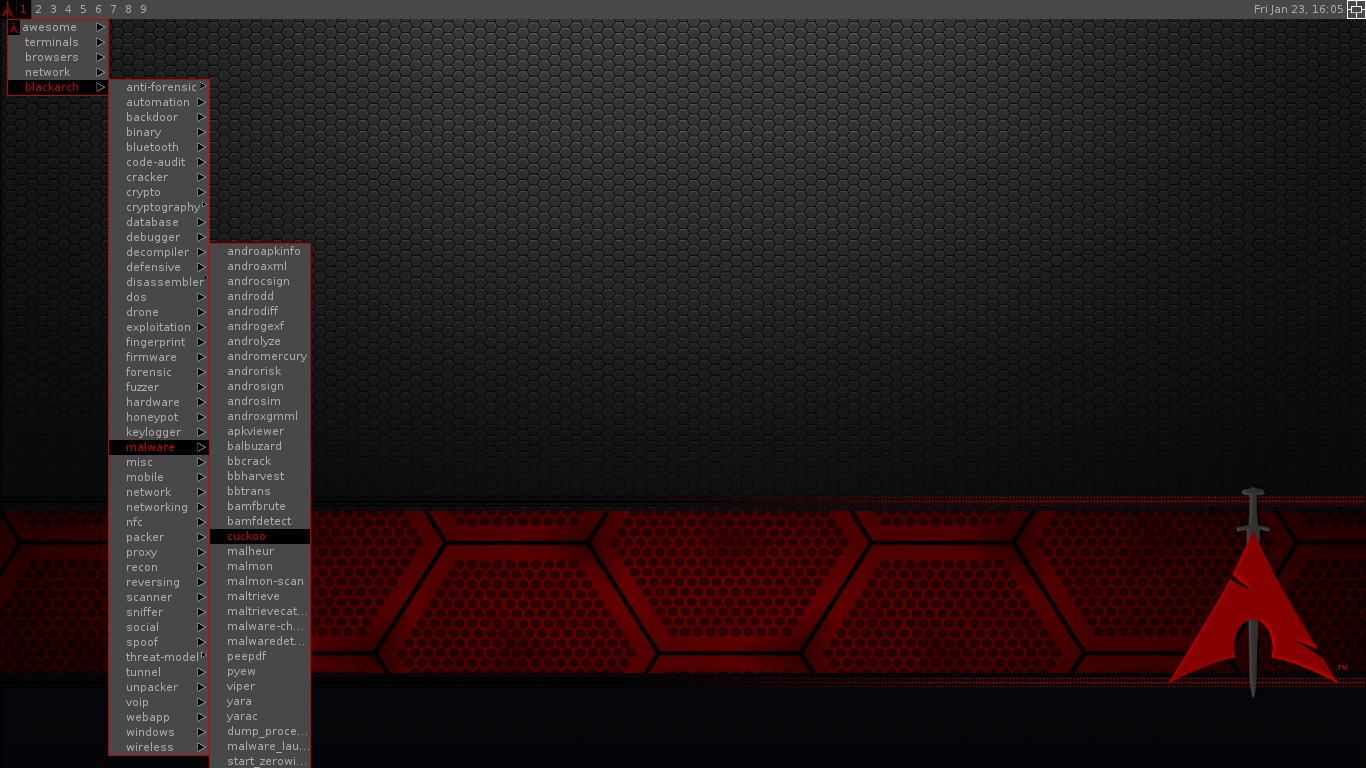 BlackArch has its own repository containing thousands of tools organized in various groups. And the list is growing over time.
If you are already an Arch Linux user, you can set up the BlackArch tools collection on top of it.
Bugtraq is a Linux distro with a huge range of penetration, forensic and laboratory tools.

Bugtraq is available with the XFCE, GNOME and KDE desktop environments, in Ubuntu, Debian and OpenSUSE versions. It's also available in 11 different languages.
Bugtraq packs in a huge arsenal of penetration testing tools: mobile forensics, malware testing laboratories and tools specifically designed by the Bugtraq community.
DEFT Linux, short for Digital Evidence & Forensics Toolkit, is a distribution made for computer forensics, with the purpose of running a live system without corrupting or tampering with the PC and its usual boot drives.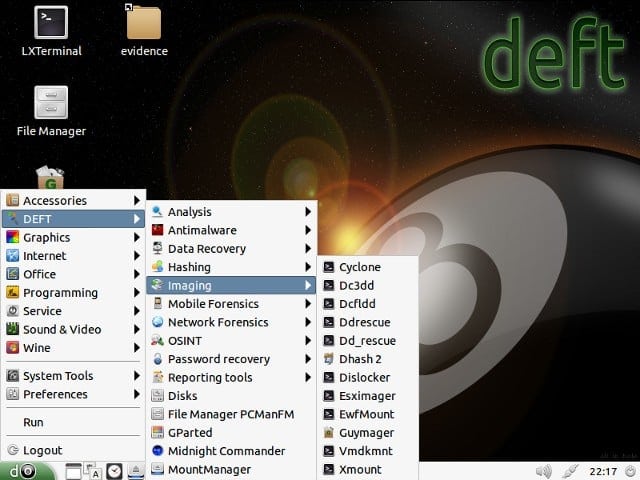 DEFT is the counterpart to DART (Digital Advanced Response Toolkit), a forensics system for Windows. It uses the LXDE desktop environment and WINE for running Windows tools.
Samurai Web Testing Framework is developed with the sole purpose of penetration testing on the web. Another aspect of this distro is that it comes as a virtual machine, supported by Virtualbox and VMware.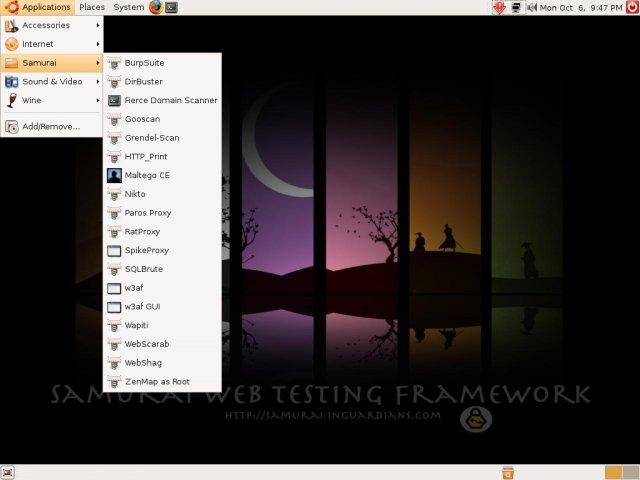 Samurai Web Testing Framework is based on Ubuntu and contains the best free and open-source tools that focus on testing and attacking websites.
It also includes a pre-configured wiki set up to store information during your penetration tests.
Pentoo is based on Gentoo Linux. It is a distro focused on security and penetration testing and is available as LiveCD with Persistence Support (meaning any changes made in the live environment will be available on the next boot if you use a USB stick).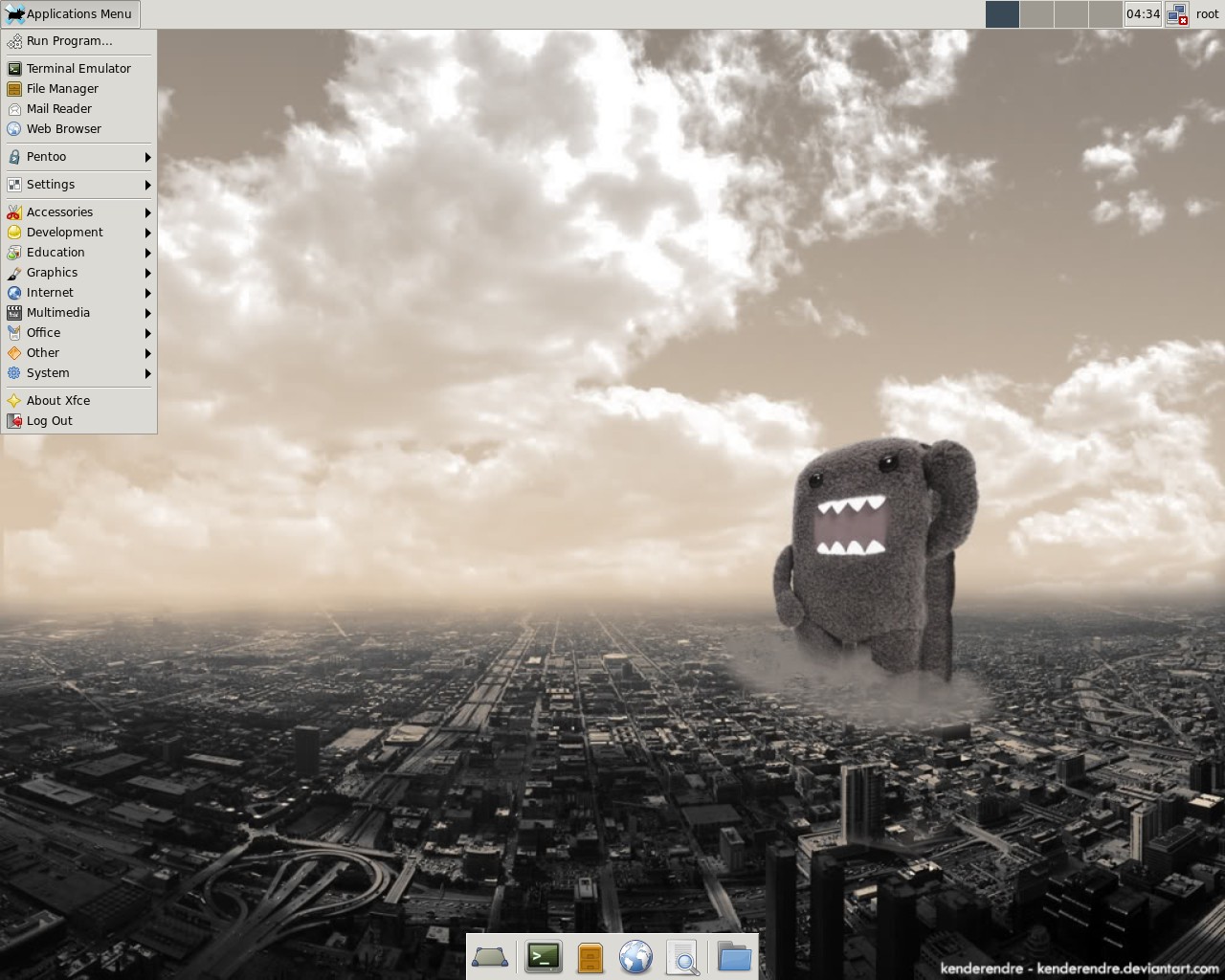 Pentoo is basically a Gentoo installation with lots of customized tools, kernel features and much more. It uses the XFCE desktop environment.
If you are already a Gentoo user, you can install Pentoo as an overlay on it.
CAINE stands for Computer Aided Investigative Environment. It is intended as a digital forensics project and is completely focused on this field.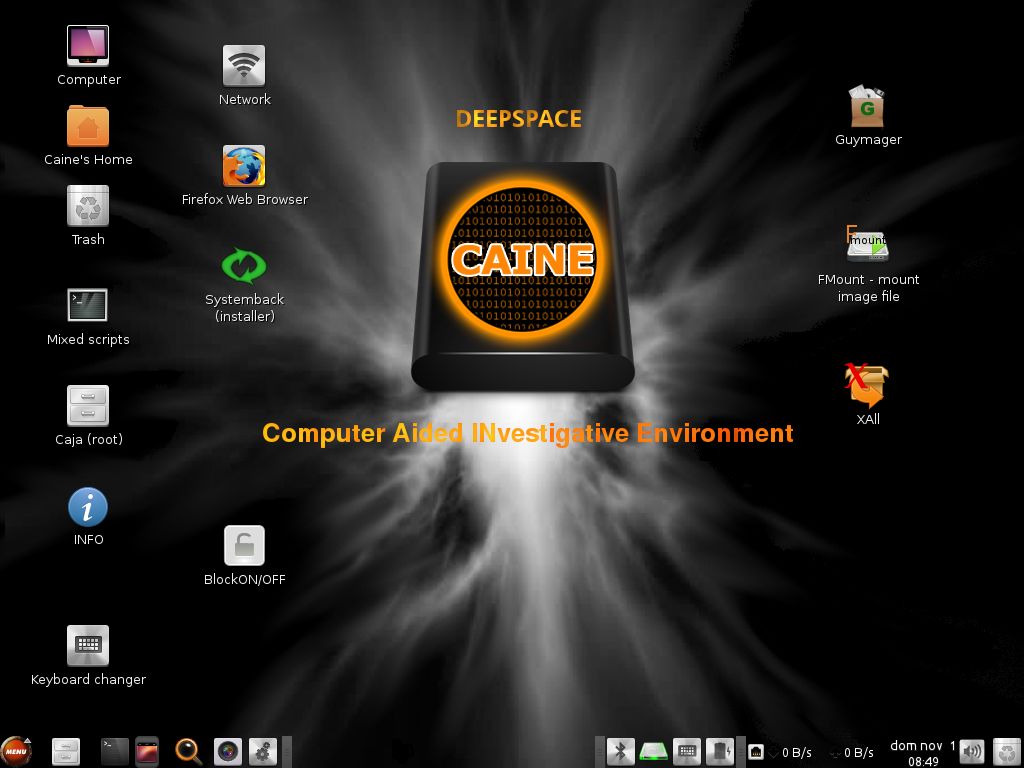 CAINE comes with a wide variety of tools developed for the purposes of system forensics and analysis.
Network Security Toolkit is a bootable live ISO based on Fedora. It provides security professionals and network administrators with a wide range of open-source network security tools.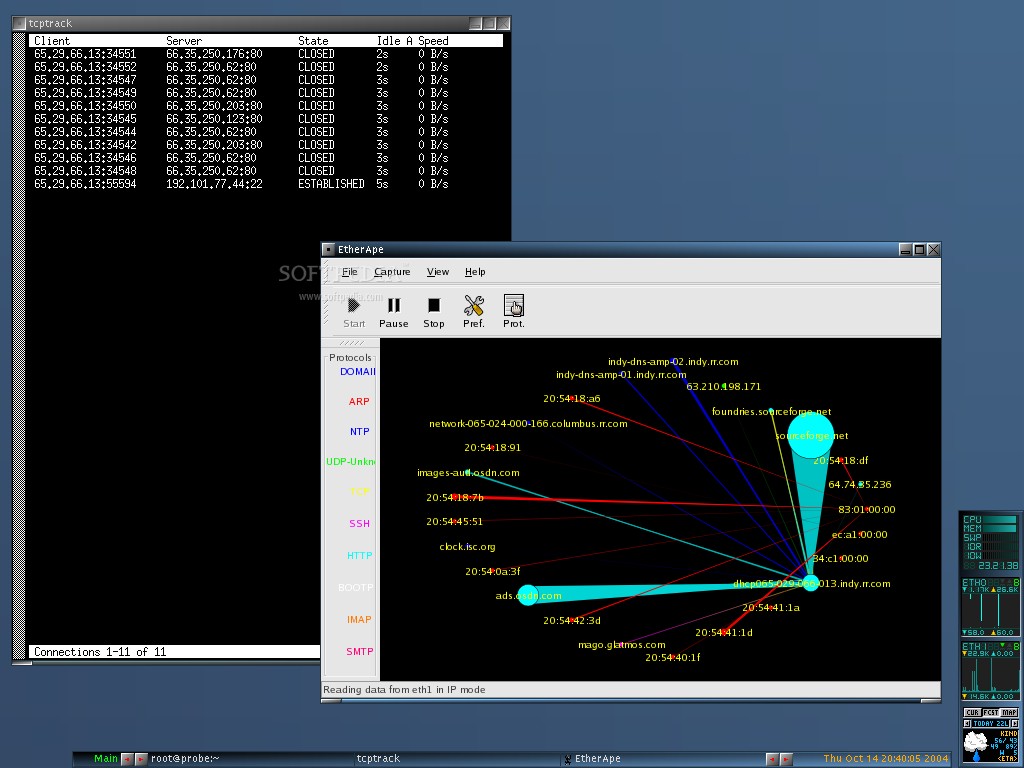 Network Security Toolkit has an advanced Web User Interface for system/network administration, navigation, automation, network monitoring & analysis and the configuration of many applications found in the Network Security Toolkit distro.
Fedora Security Spin is a variation of Fedora designed for security auditing and testing, which can also be used for teaching purposes.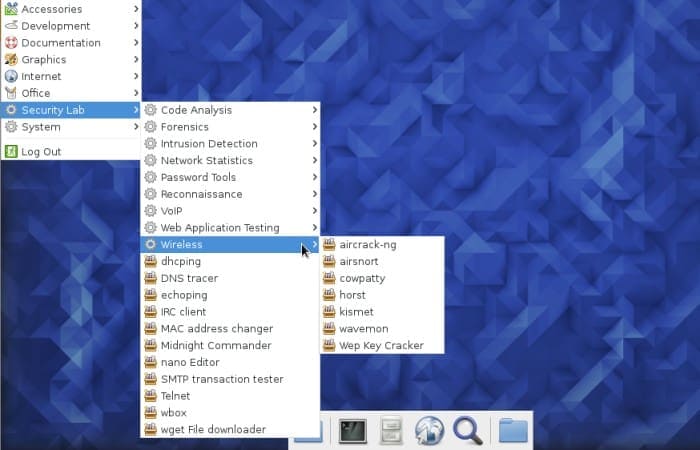 The purpose of this distro is to support students and teachers while they practice or learn security methodologies: information security, web application security, forensics analysis and so on.
ArchStrike (previously known as ArchAssault) is a project based on Arch Linux for penetration testers and security professionals.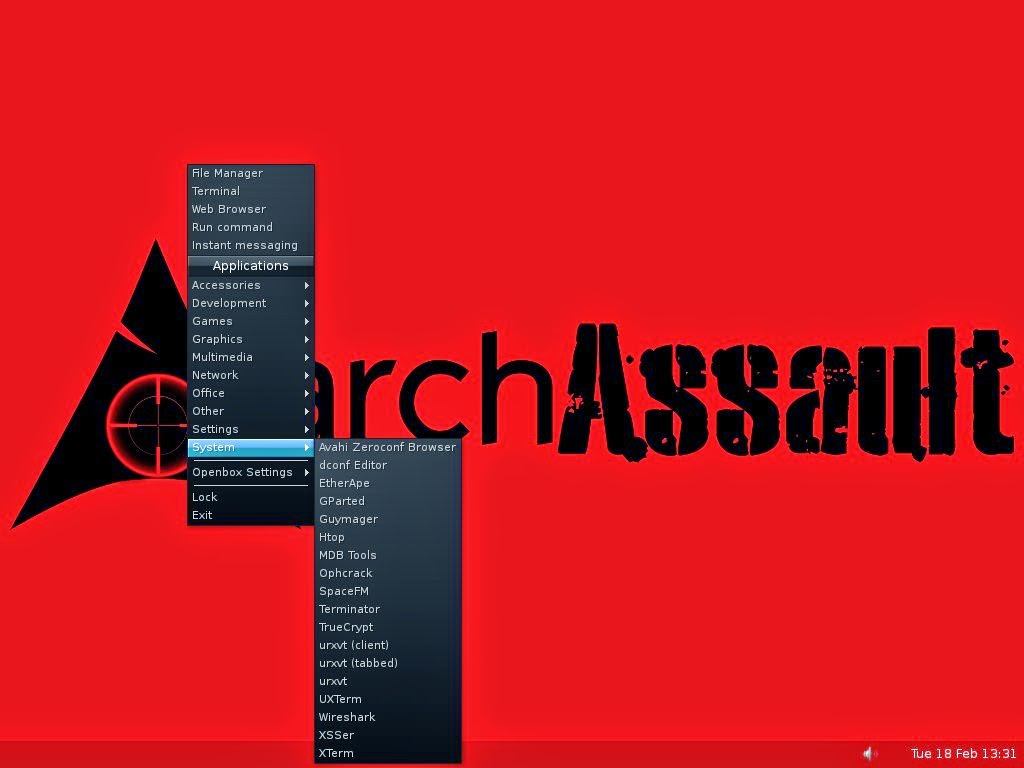 It comes with all the best parts of Arch Linux amd additional tools for penetration testing and cyber security. ArchStrike includes thousands of tools and applications, all categorized into modular package groups.
Others
There are plenty of others for you to choose from. Here are a few more of them:
Which of the hacking Linux distros we mentioned have you tried? Want to suggest a distro that we missed? Share your thoughts in the comment section.