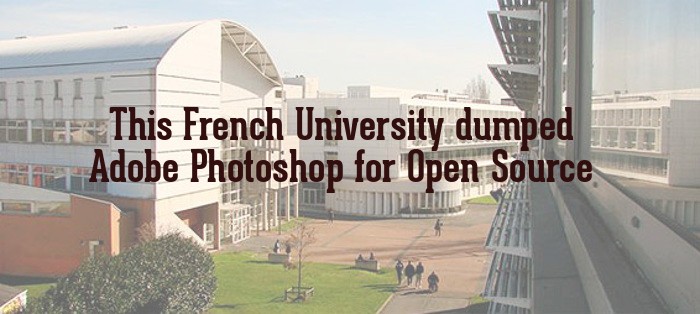 What is the Open Source alternative of Adobe Photoshop? GIMP, would be the obvious answer. But not for this French University (or school, as we call it in France). ATI (Art and Technology of Image) department at Université Paris 8 is making the switch to Krita, an Open Source imaging application with emphasis on digital painting and illustration.
Until now, the students and staff of ATI department were using Adobe Photoshop but since they were not getting adequate support from Adobe, they decided to look for alternatives.
Decision not taken in a hurry
ATI teacher François Grassard with keen interest in Open Source technologies, invited David Revoy to to do a demo on Krita and help them ease the switch. Couple of questions were raised over few issues in Krita 2.8 which was duly fixed in latest version 2.9. The driving reason for the switch to Krita, in the words of François:
"we don't want to let ourselves be pushed around and make choices that go against our beliefs. This freedom of choice is exactly the advantage that a public institution has over a private school."
As the first step, in a three-week intensive course Master Level 1 students will work with Krita, Blender and Natron. Other animation schools in France are keenly following this experimentation at Université Paris 8. If this switch gains success, surely other schools will be following the suit.
Open Source adoption a growing trend in Europe
As I had covered earlier, Open Source adoption in Europe was one of the biggest Linux stories of the year 2014. Be it Italy, France, Spain, Germany or Switzerland, we keep on hearing about adopting Open Source software. But these migrations were mostly related OpenOffice, Libre Office or about replacing Windows XP with Linux. This is kind of first and suggests that things are moving in diverse directions.
Viva La Open Source!!