When it comes to gaming, a Windows system is what most would recommend for PC gaming. It is an excellent choice for gamers that provides better graphics driver support, GUI tools, and good hardware compatibility compared to Linux.
However, with the advent of Wine, SteamPlay and the Proton compatibility layer, several Windows-exclusive games now work on Linux without many issues.
The Steam store also has plenty of good games with native Linux support. So, in this article, we'll look at the best games available on Steam for Linux and Windows.
🤑
Before we do that, let us tell you a money-saving trick
.
If you're an avid gamer who dedicates a lot of time and money into gaming, you should subscribe to
Humble Monthly
, the monthly subscription program from
Humble Bundle
(
partner link
).
The sub provides you with access to a monthly mix of PC games that you get to own forever.
Even though, not all games might be available on Linux, this is still a good deal because you get an
additional discount of up to 20%
on other Humble Store purchases.
The best thing about this is that every purchase you make supports a charity organization. So, you are not just gaming, but are also
making a difference for people
around the world.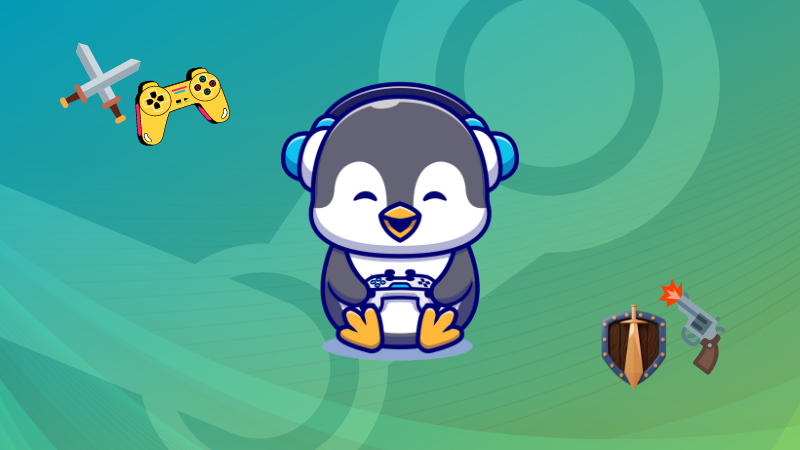 📋
This list is in no particular ranking order.
The games listed here are paid and free-to-play titles. If you were looking only for free-to-play games, then we suggest you head over to our best free Linux games article.
Best Action Games for Linux and Windows On Steam
Who doesn't like some action in their life from time-to-time?
In games, we mean. Here's a list of some of the best action games offerings on Steam.
📋
With
Steam Play,
you can try new Windows-exclusive games. So, if you do not see your favorite game listed here—make sure to check
ProtonDB
to see if it works on Linux using Steam Play.
1. Iron Snout
This is a free-to-play, hilarious 2D action game that's a must-try for every casual gamer!
The aim of this game is to fight as a piglet against wolves, this was developed by a solo hobbyist game developer from Lithuania who founded SnoutUp.
2. Counter-Strike: Global Offensive (Multiplayer/Single-player)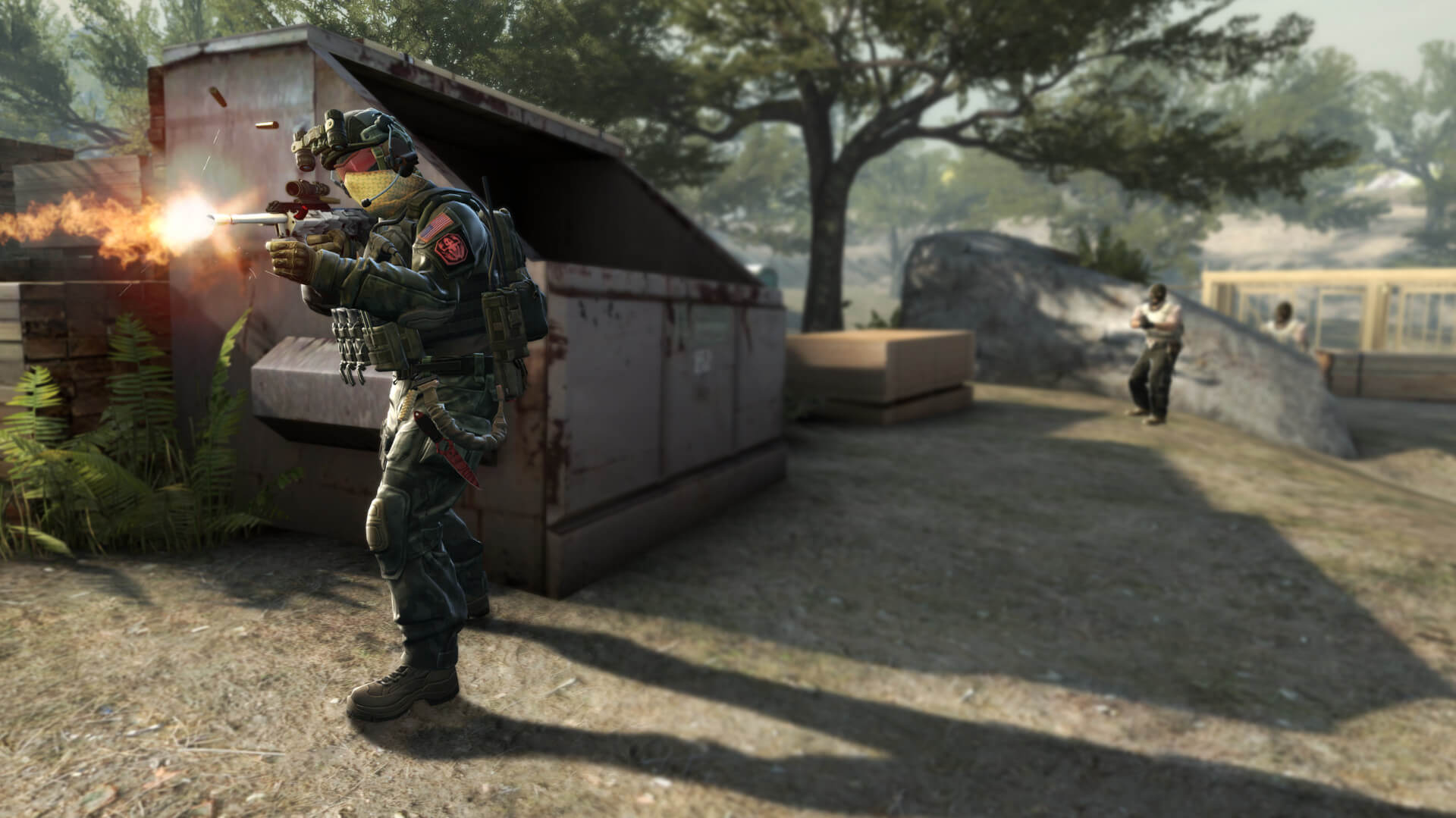 CS GO is one of the best FPS games for Linux on Steam. We don't think this game needs an introduction, but it is still one of the most enjoyable FPS multiplayer games out there.
You'll also notice CS GO as one of the games contributing a significant part to the esports gaming scene. To get a rank, you need to play competitive matches. In either case, you can continue playing casual matches.
3. Left 4 Dead 2 (Multiplayer/Single-player)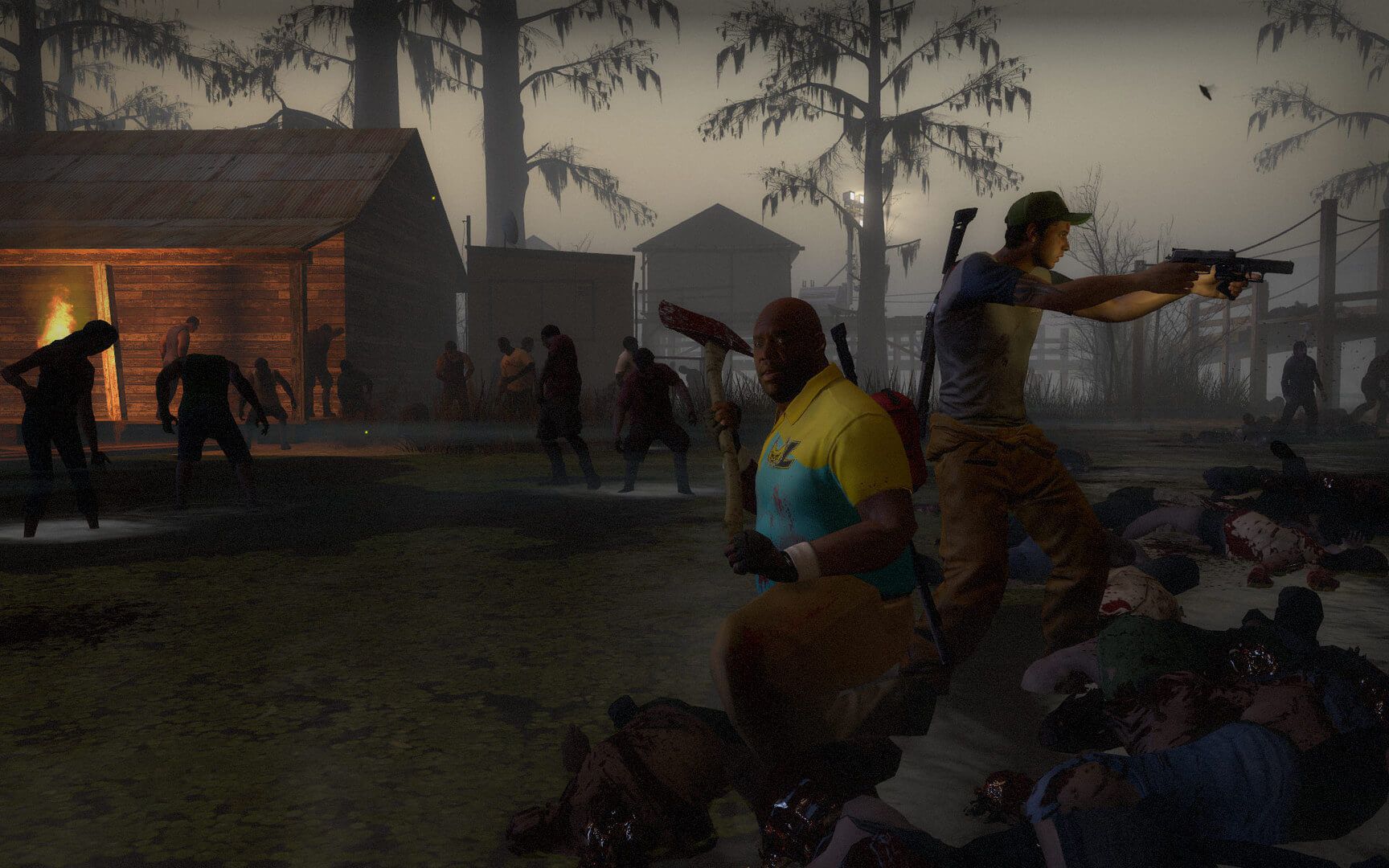 As one of the most loved first-person zombie shooter multiplayer games, Left 4 Dead 2 can be grabbed for very low prices on a Steam sale. It's an exciting game that gives you the chills and thrills you'd expect from a zombie game.

The game features swamps, cities, cemeteries, and other environments to keep things exciting and horrific. The guns aren't high-tech, but provide a realistic experience considering it's an old game.
4. Borderlands 2 (Single-player/Co-op)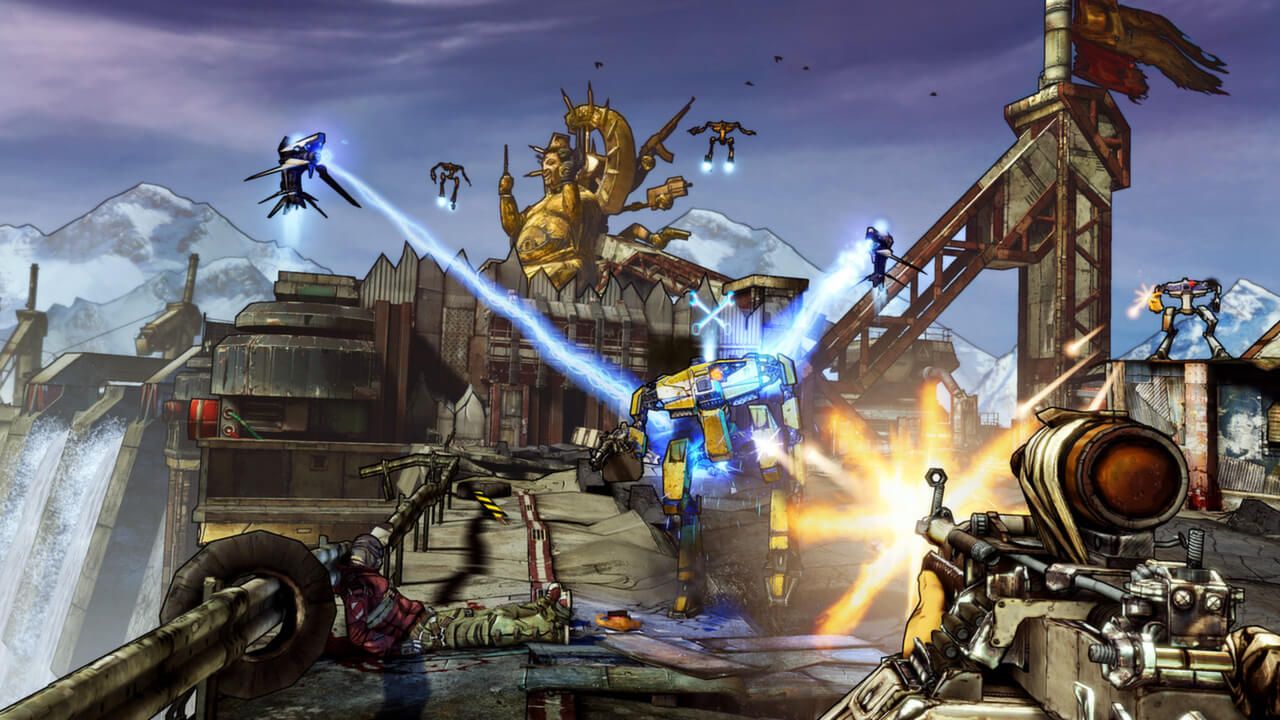 Borderlands 2 is an interesting take on FPS games for PC. It offers a unique gameplay experience. The graphics may look cartoonish, but the gameplay is what makes it such a robust first-person shooter.
We can vouch for this one, as we have completed the whole game together in co-op, and the gameplay was quite something!
5. Borderlands 3 (Single-player/Co-op)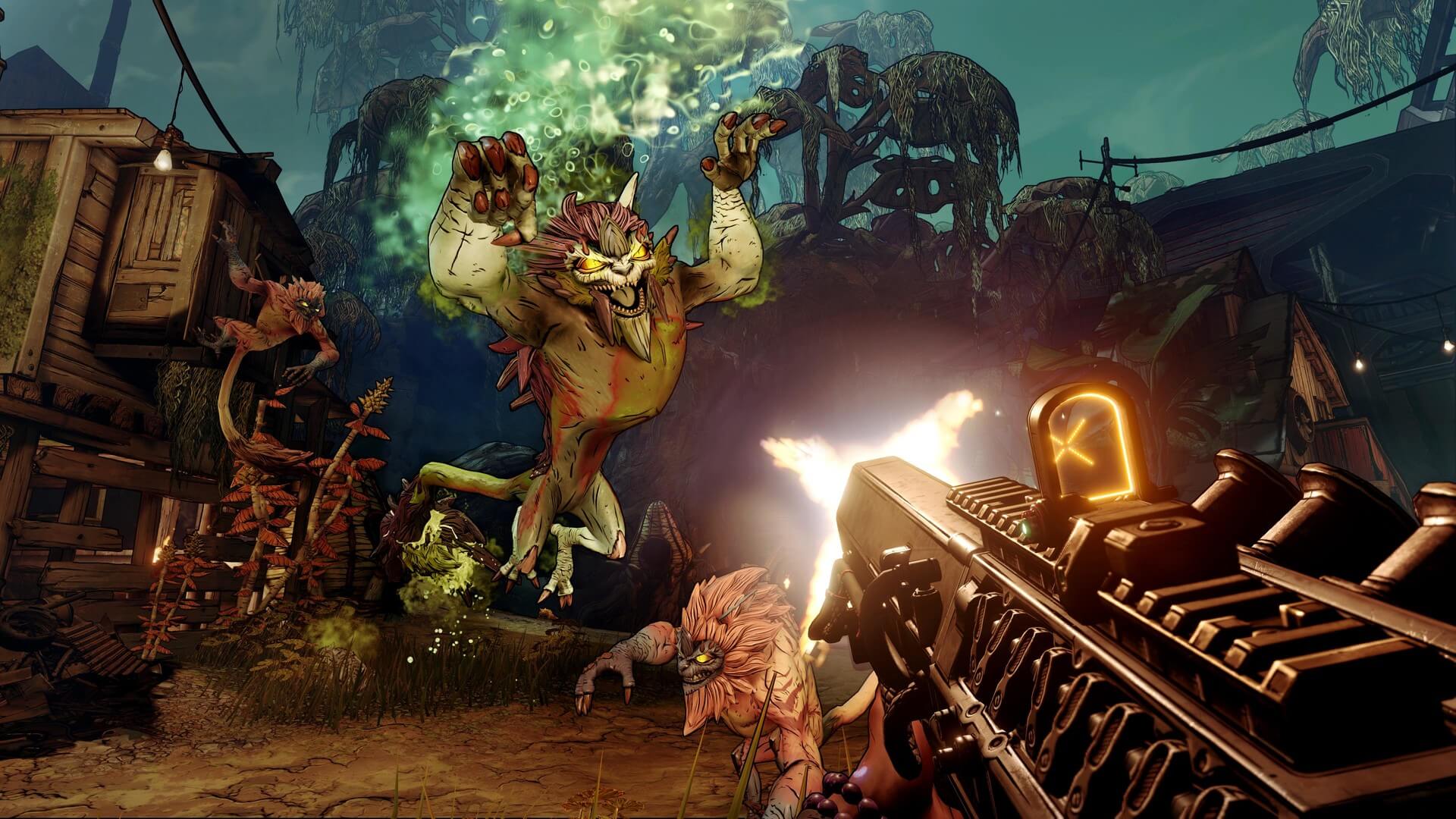 A worthy successor to Borderlands 2 that works well using SteamPlay. It has a gold rating on ProtonDB, so it should work well.
Borderlands 3 is a more explosive successor that features a new story with new characters and weapons.
6. Insurgency: Sandstorm (Multiplayer)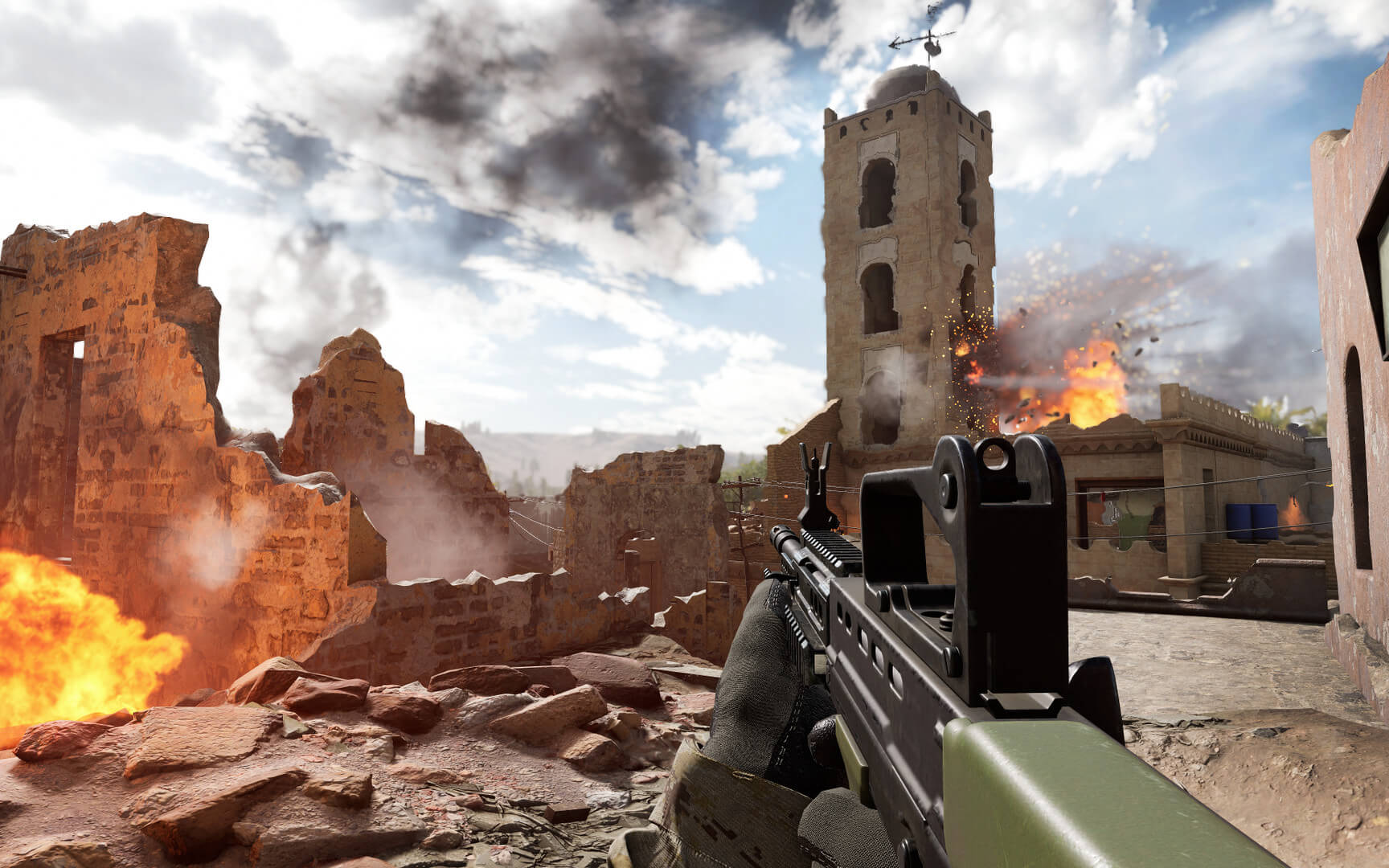 Insurgency: Sandstorm is yet another impressive FPS game available on Steam for Linux. It takes a more realistic approach by eliminating the HUD and ammo counter, making way for a very tactical gameplay feel.
7. BioShock Infinite (Single-player)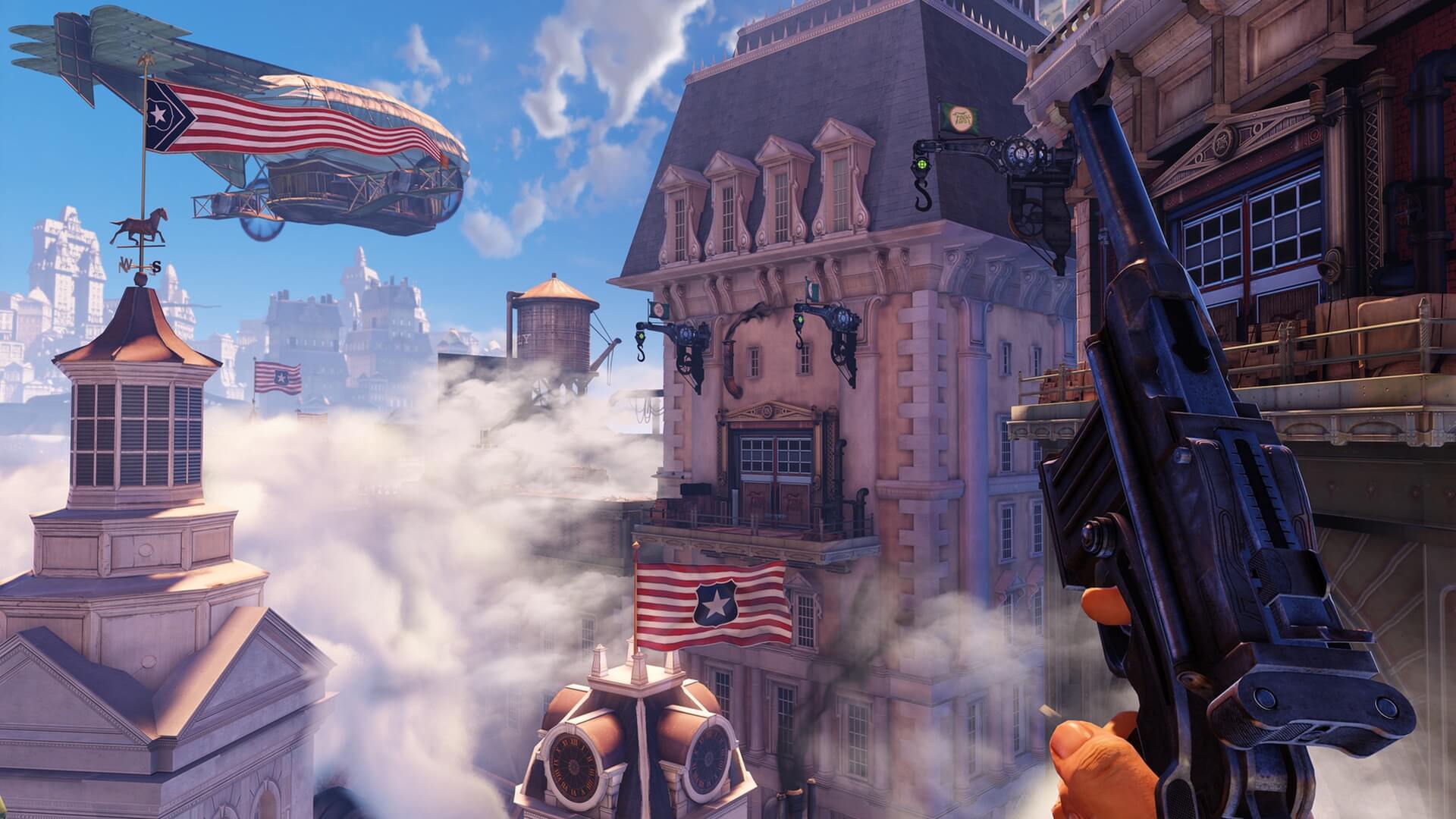 In BioShock Infinite, you get some cool powers to clear your enemies. Even the enemies have numerous tricks up their sleeves. It's a story-rich FPS game that you should not miss playing on your Linux system!
8. HITMAN 3 (Single-player)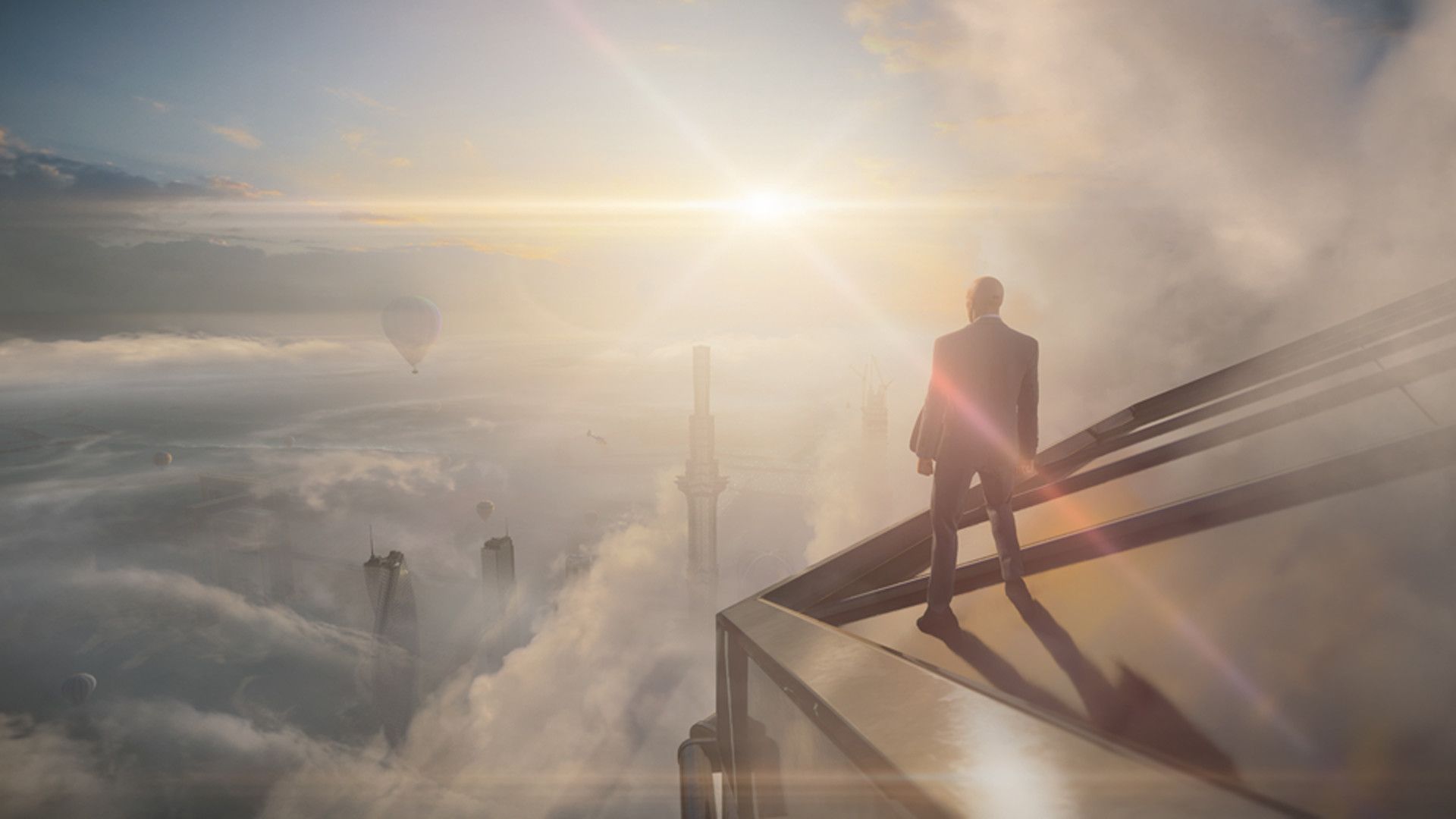 The Hitman series is one of the most loved game series out there. The modern iteration of the Agent 47's story saw an episodic release, that culminated with HITMAN 3.
9. Portal 2 (Single-player/Co-op)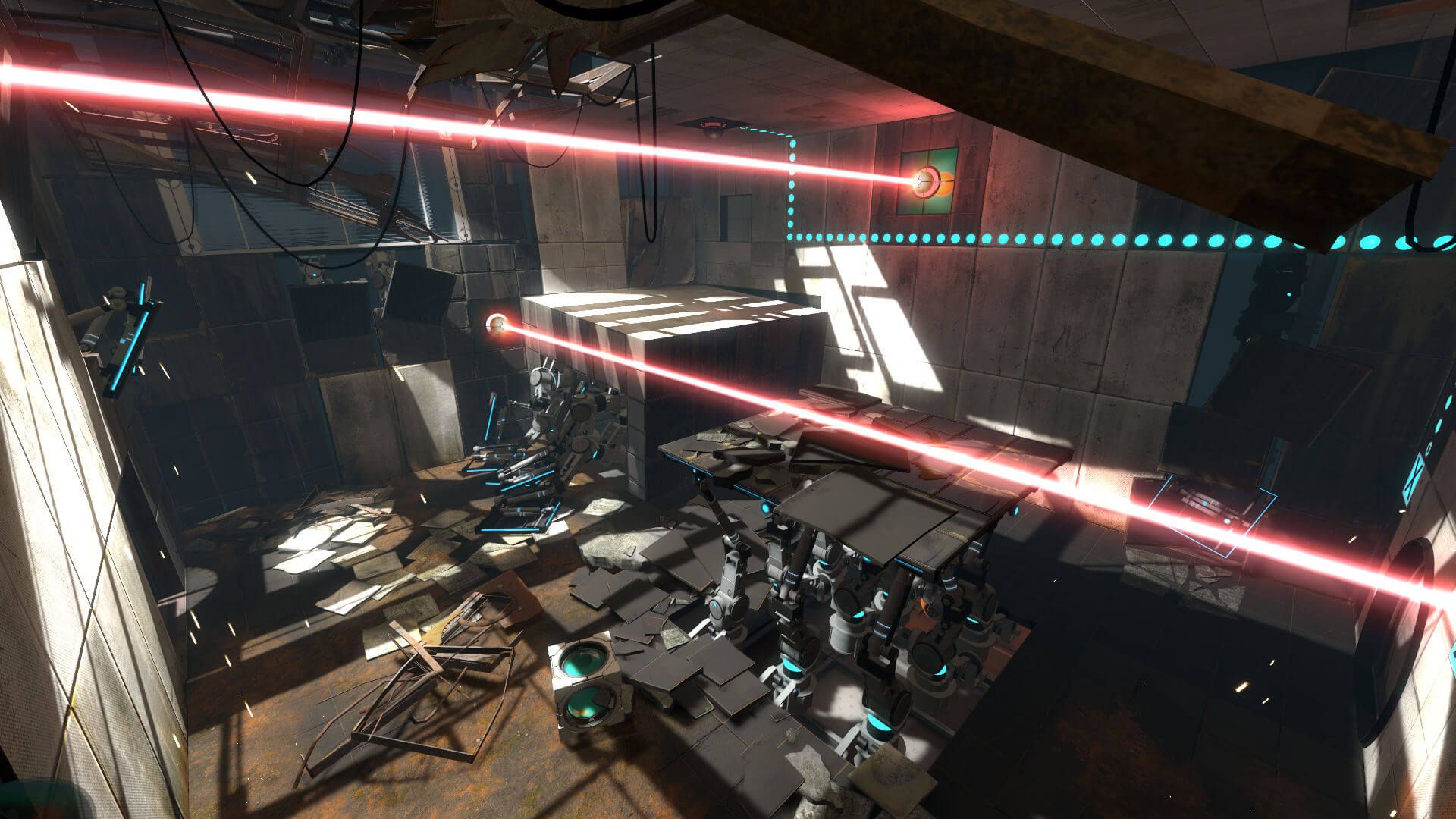 Portal 2 is the perfect blend of action and adventure. It's a puzzle game that lets you join co-op sessions and create exciting puzzles. The co-op mode features an entirely different campaign when compared to the single-player mode.
10. Deus Ex: Mankind Divided (Single-player)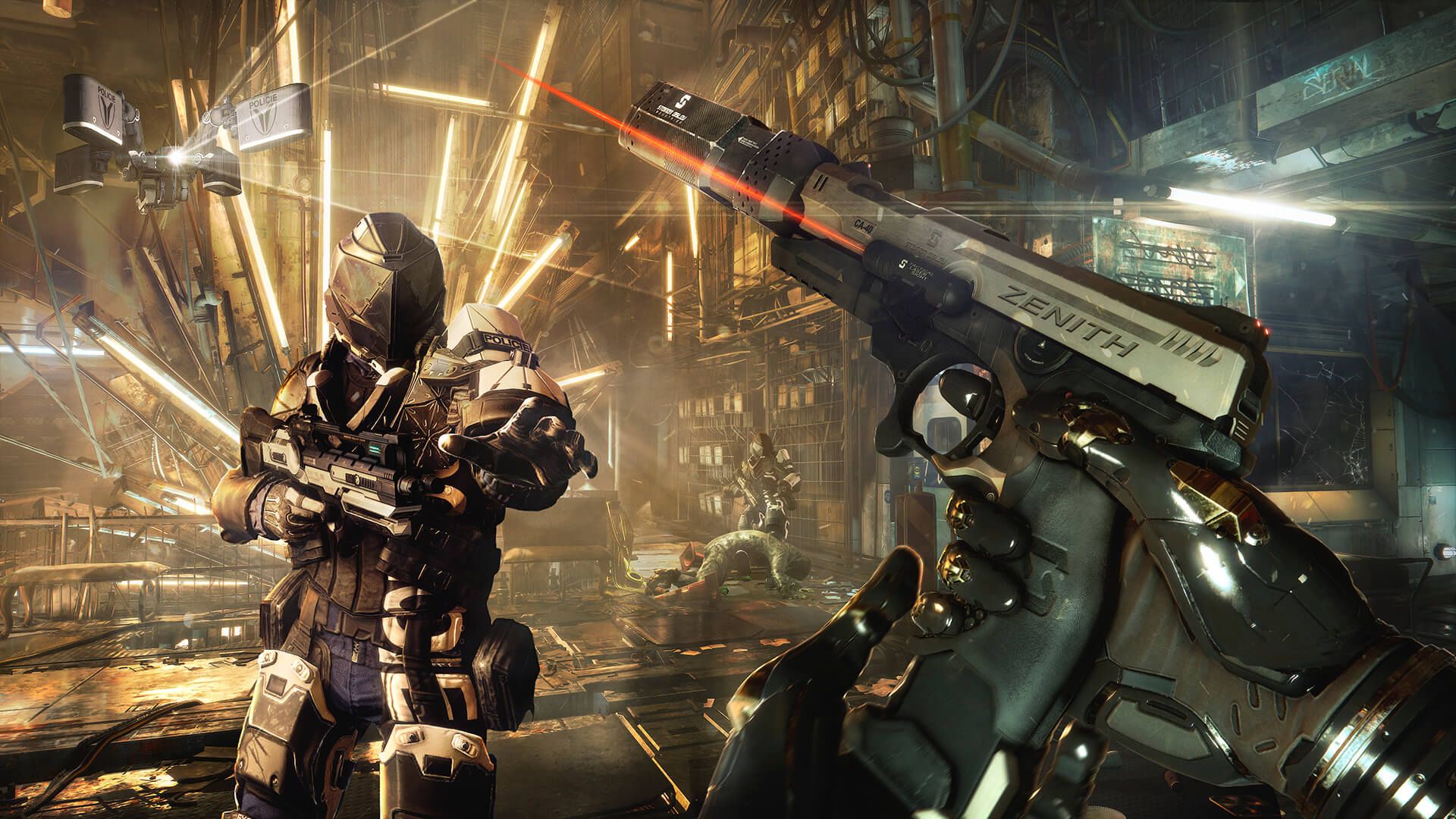 If you are looking for a shooter game that focuses on stealth skills, Deus Ex can be the perfect addition to your Steam library. It is a stunning game set in the near future, with some state-of-the-art weapons and crazy fighting mechanics.
11. Metro Exodus (Single-player)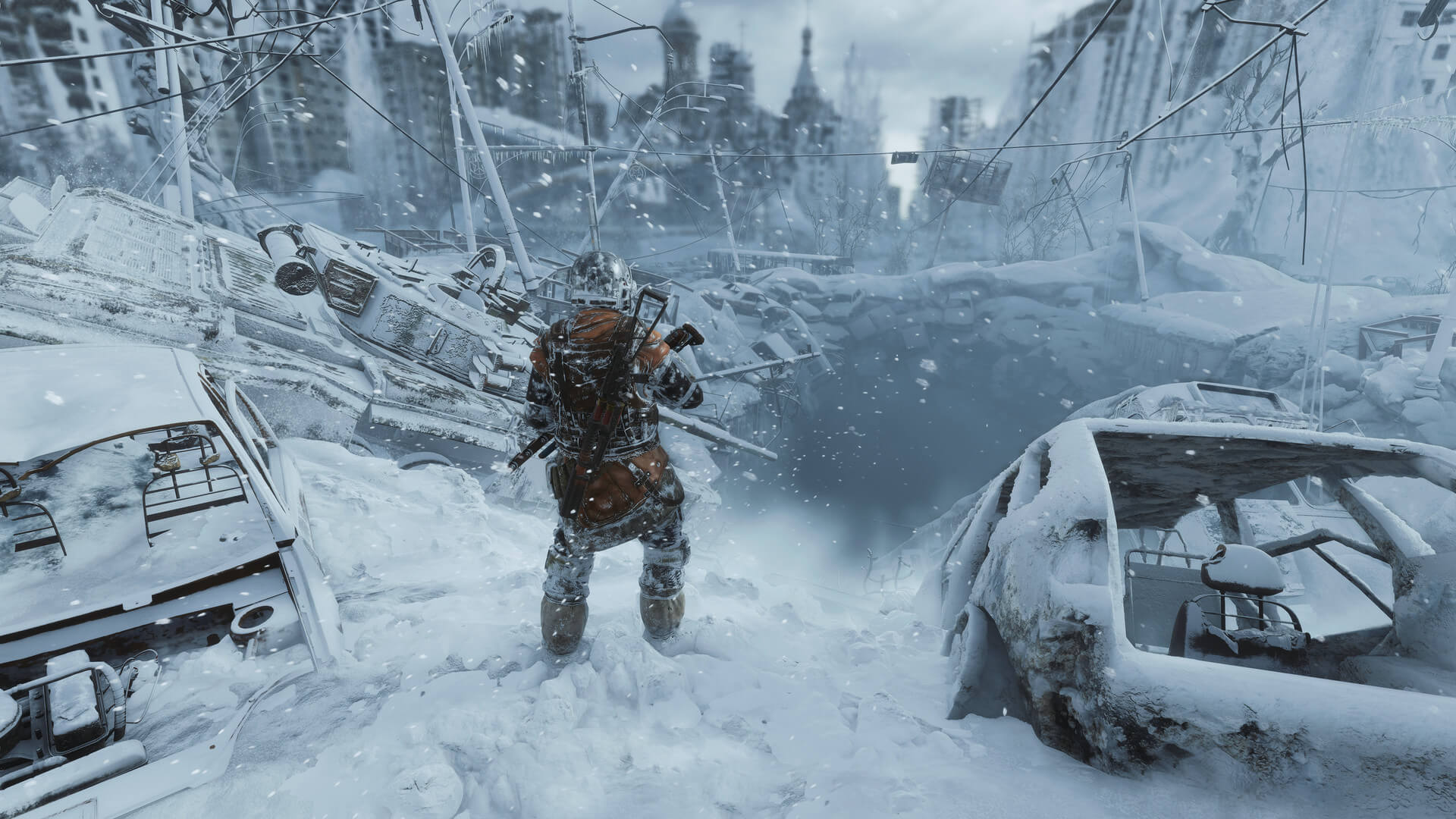 Metro Exodus continues the story of Artyom through post-apocalyptic Russia. You will need to eliminate plenty of mutants along the way to ensure the survival of your close ones.
12. SUPERHOT: MIND CONTROL DELETE (Single-player)
Made with the Unity game engine, this is a remarkable Indie game that begins with a mysterious perception of reality. The uniqueness of this game is about time being motionless unless you move!
13. Tannenberg (Multiplayer/Single-player)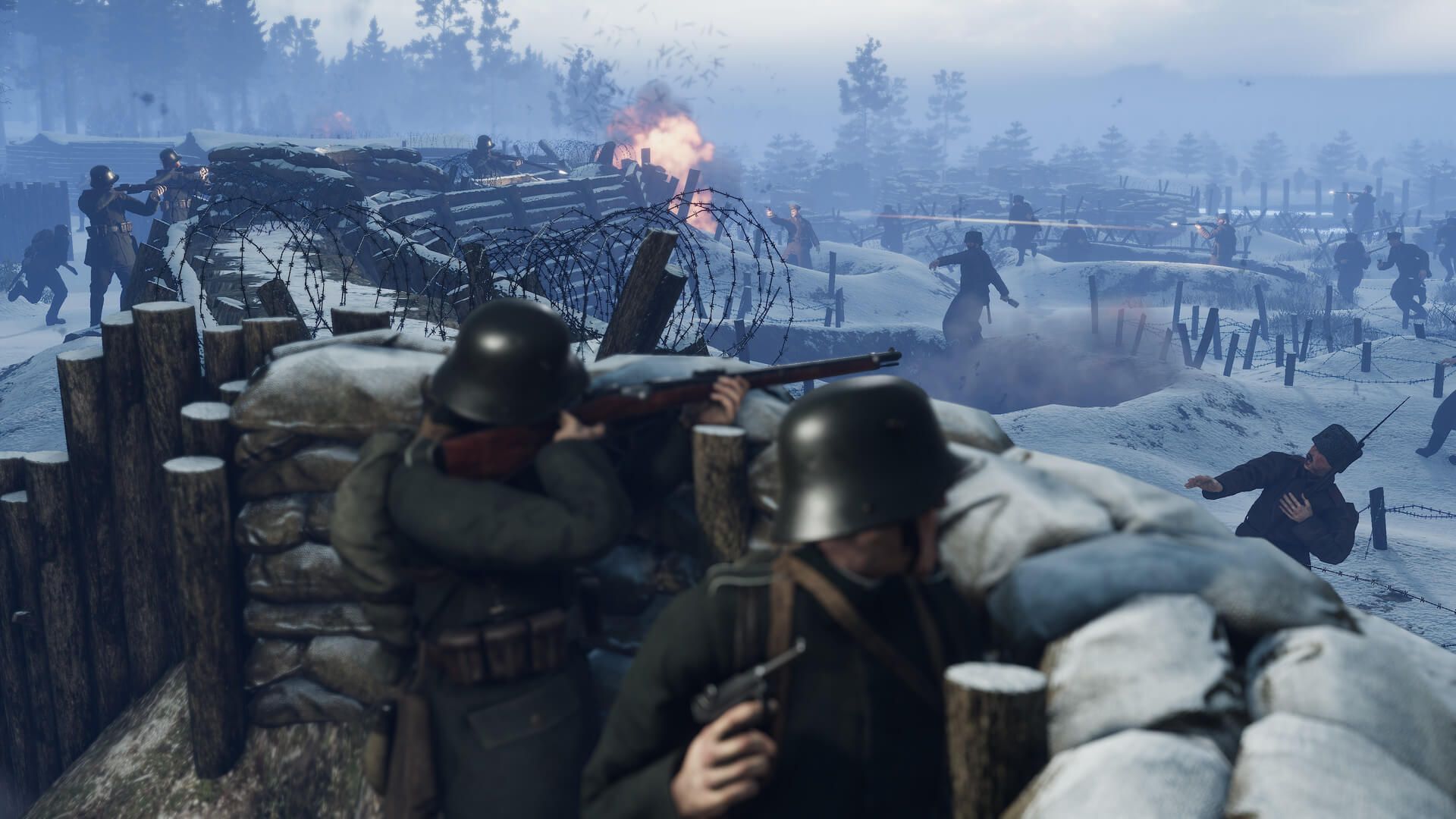 Tannenberg is an interesting game. The story is based during warfare on the Eastern Front (1914-1918) as part of World War I. If you want to experience warfare based in old times, then look no further!
Best RPG Games for Linux on Steam
Let's move on to the next best thing, role-playing games! There are some pretty good ones on Steam.
14. Middle-earth: Shadow of Mordor (Single-player)
Shadow of Mordor is one of the most exciting open-world RPG games you will find listed here.
Set in the LOTR universe, you have to fight as a ranger (Talion) with the bright master (Celebrimbor) to defeat Sauron's army (and then him). The fighting mechanics coupled with the nemesis system are very impressive. It's a must-try game!
15. Divinity: Original Sin – Enhanced Edition (Single-player/Co-op)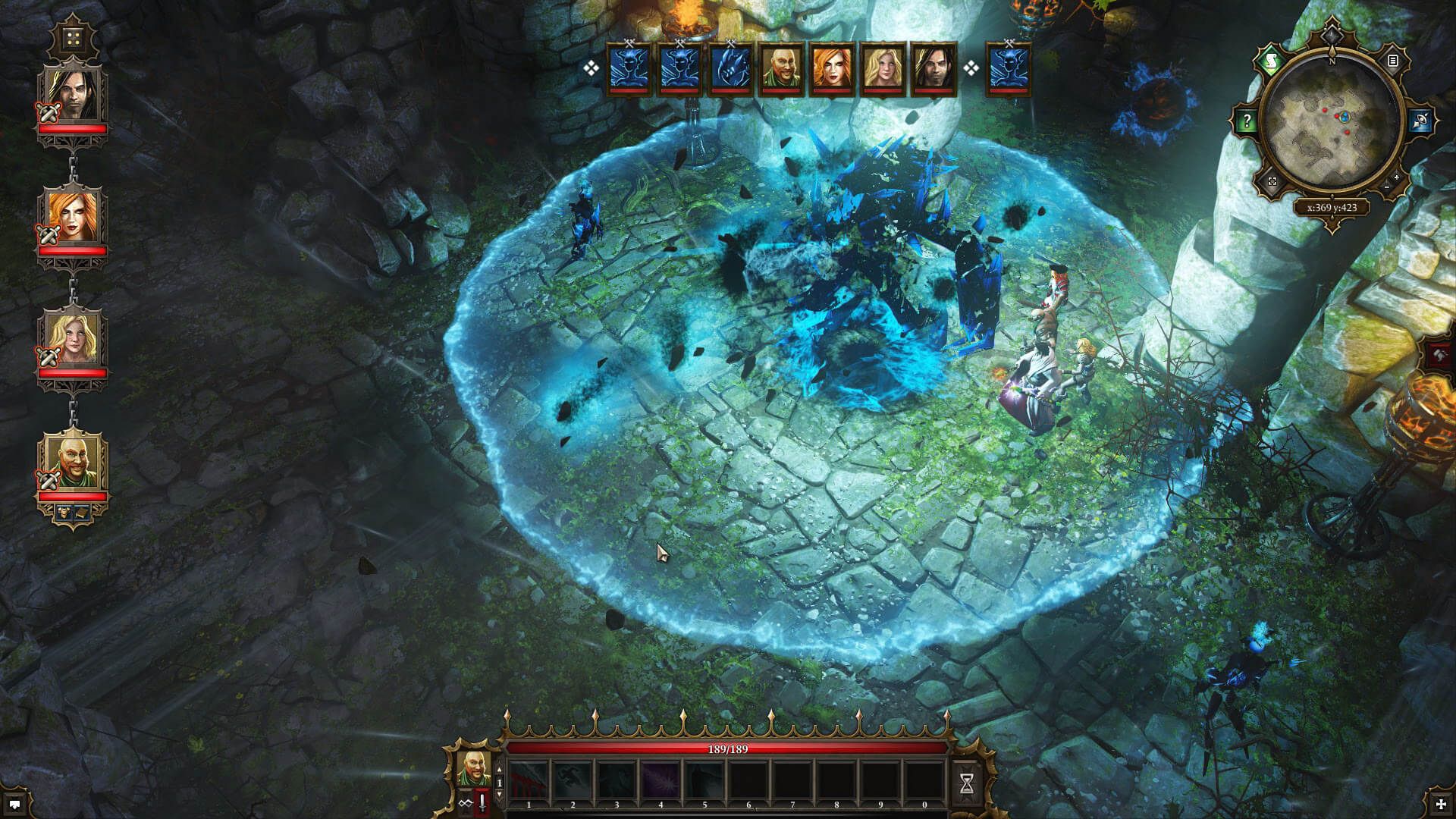 Divinity: Original is a kick-ass Indie-RPG game that's unique in itself and very much enjoyable. It's probably one of the highest-rated RPG games, with a mixture of Adventure & Strategy.
The enhanced edition includes new game modes, revamped voice-overs, controller support, co-op sessions, and so much more.
16. Wasteland 3 (Single-player/Co-op)
Wasteland 3 is a wonderful RPG game. If Fallout 4 were to be ported into a top-down game, this is what we could have expected it to be.
17. Darkwood (Single-player)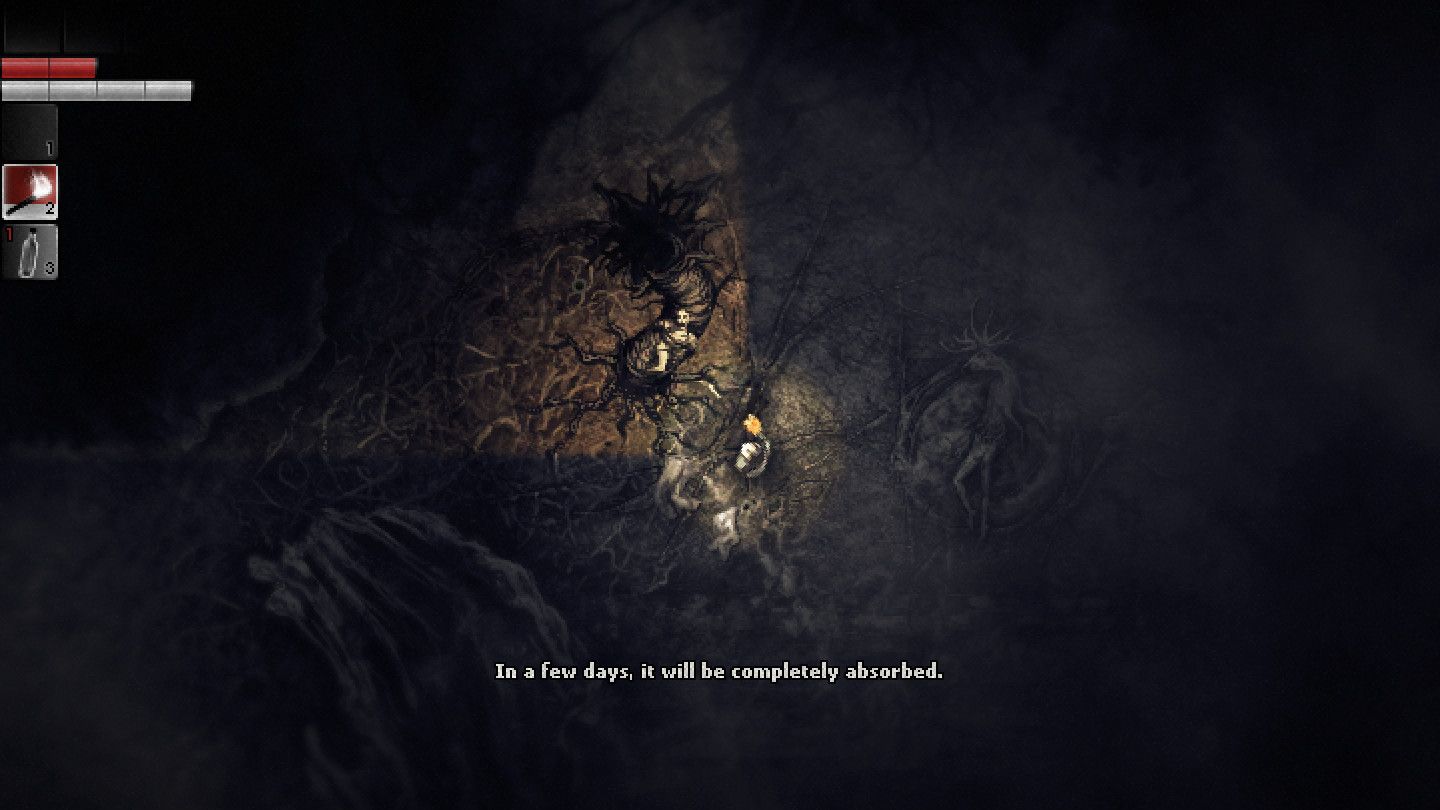 A horror-filled top-down RPG game that allows you to explore the world, scavenging for materials and crafting weapons to survive.
18. Hogwarts Legacy (Single-player)
An exciting take into J. K. Rowling's wizarding world where you get to play as a student of the reputed Hogwarts institution in the 1800s. You get to cast spells, brew potions, and even pet a few fantastic beasts!
Best Racing/Simulation Games
Up for some fast-paced driving or just some micromanaging?
Well, we have got just the right games for you!
19. Euro Truck Simulator 2 (Single-player/Co-op)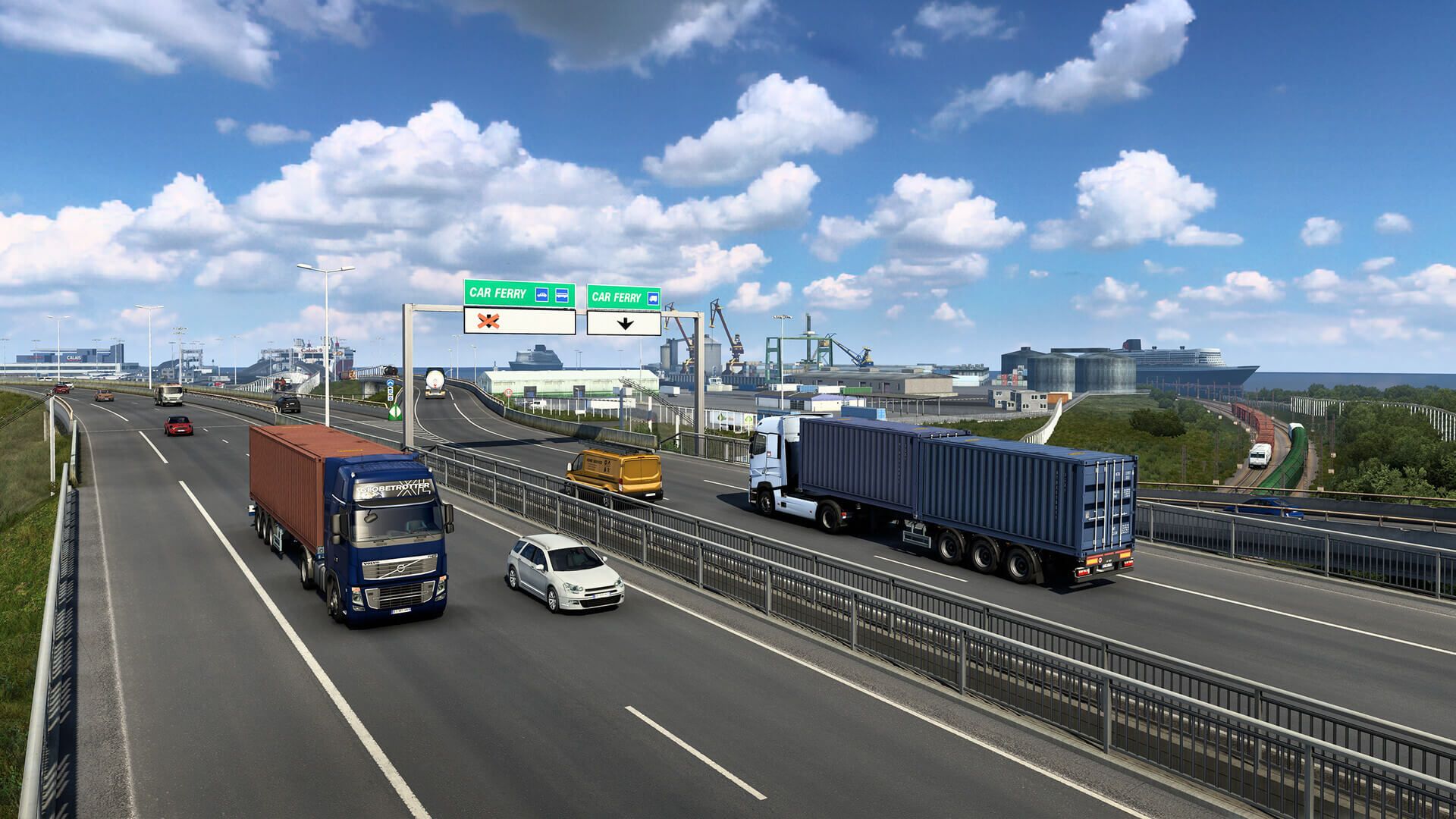 Euro Truck Simulator 2 is one of the most loved driving simulation games out there. Even though the visuals are not cutting edge, the detailed European map will make you munch miles faster than ever before.
20. Road Redemption (Multiplayer/Single-player)
Missing Road Rash? Well, Road Redemption will quench your thirst for kicking random NPCs, and even real players. (inside the game, of course)
As a spiritual successor to Road Rash, it is quite enjoyable.
21. Dirt Rally 2.0 (Multiplayer/Single-player)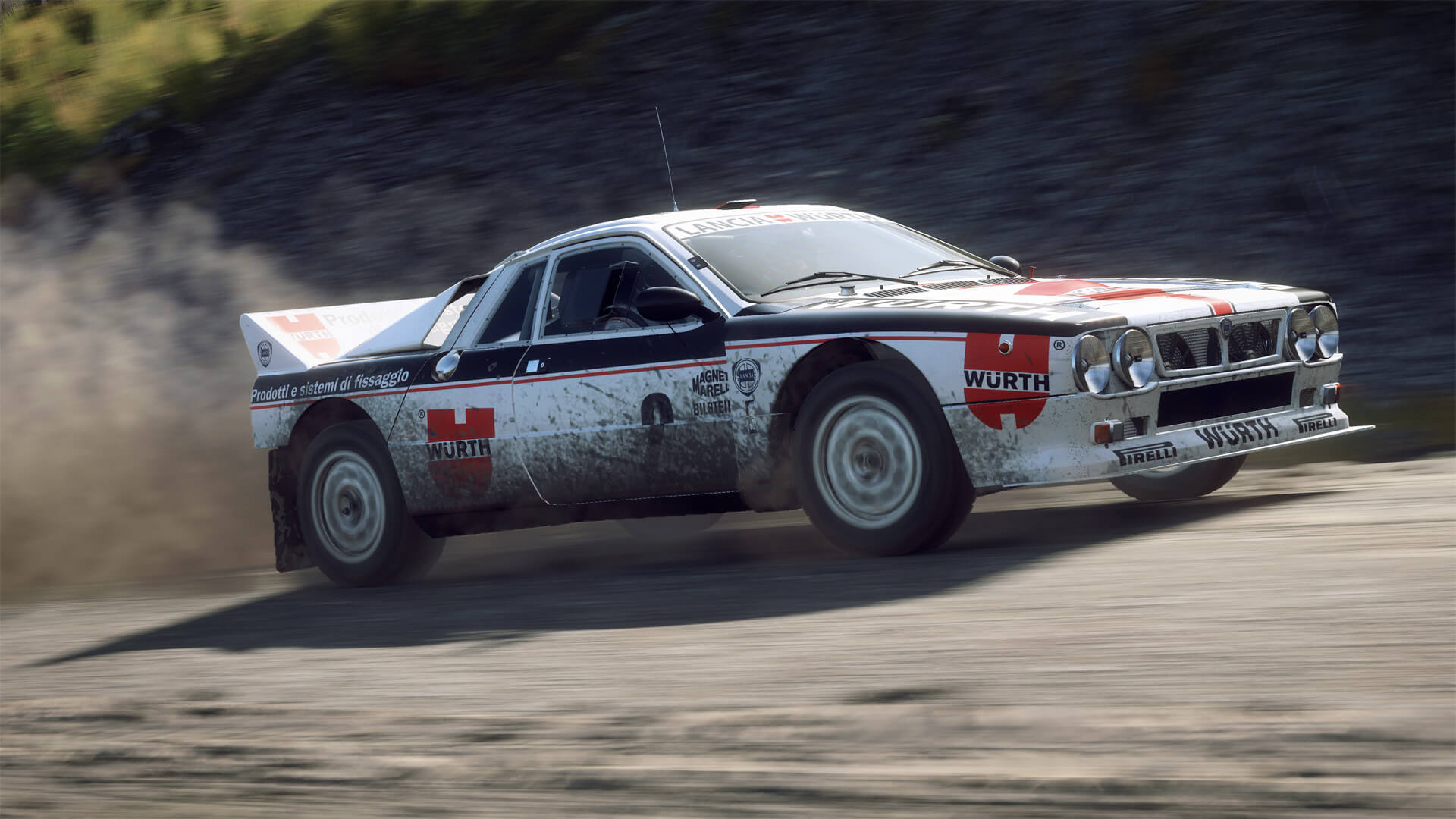 Dirt Rally 2.0 is for gamers who want to experience both off-road and on-road racing. The visuals are breathtaking, and the game is enjoyable with near-sim driving mechanics.
22. F1 2023 (Multiplayer/Single-player)
F1 2023 is yet another impressive car racing game that will take you into the heat of a Formula One championship season.
You can also choose to play as one of the current drivers, that include Max Verstappen, Lewis Hamilton, Charles Leclerc and more!
23. Forza Horizon 5 (Multiplayer/Single-player)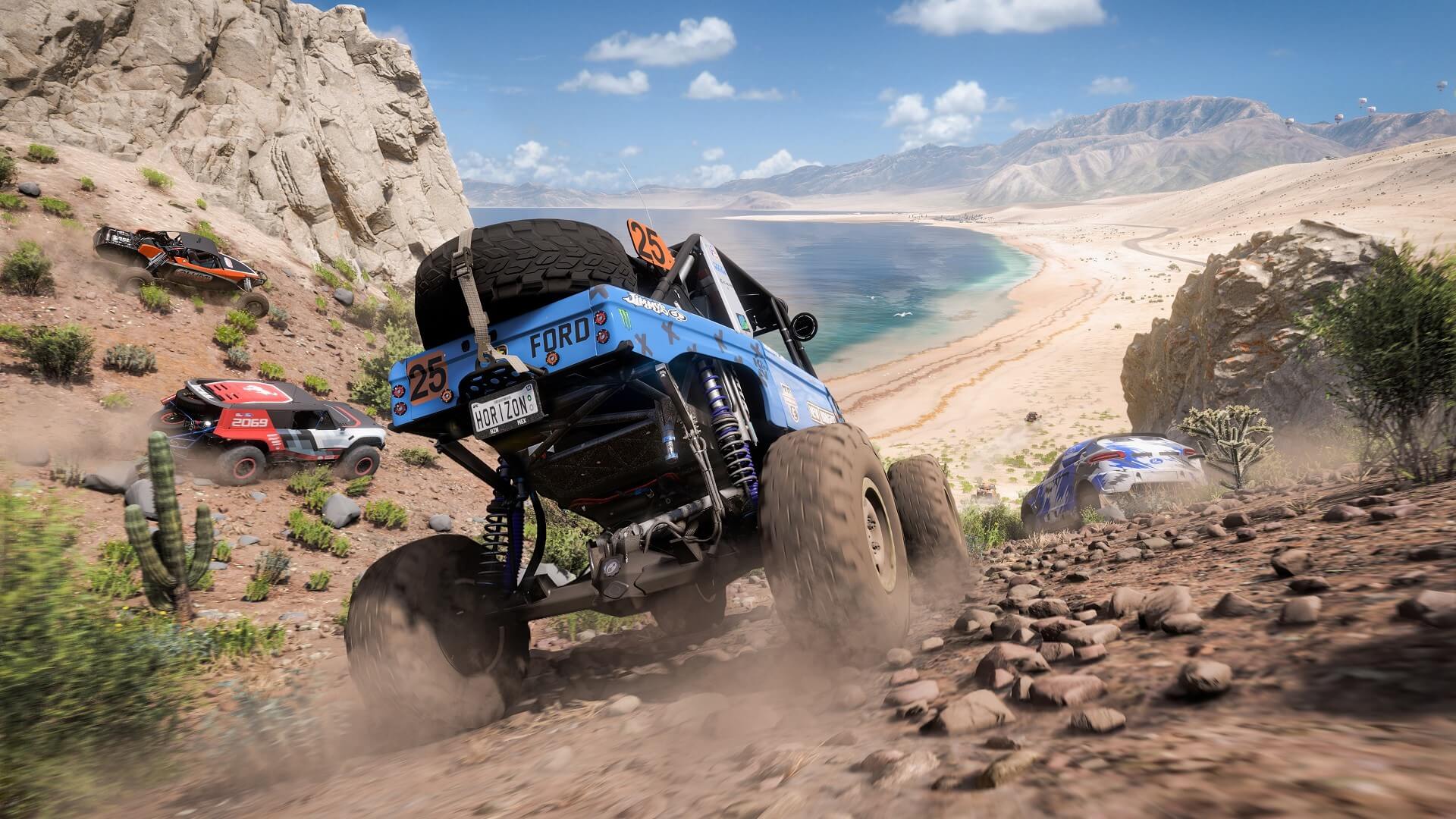 The Forza Horizon series of games is one of the most popular car racing games available out there. Forza Horizon 5 is the sequel to Forza Horizon 4, and the gameplay is stunning.
With even more cars than previous Forza Horizon games, this is a recommended racing game for every PC gamer out there.
Best Adventure Games
It is time for an adventure!
Here are some of the best adventure games on the Steam store right now.
24. ARK: Survival Evolved (Multiplayer/Single-player)
ARK Survival Evolved is a quite decent survival game with exciting adventures along the way. You get to train dinosaurs, team up with other players, hunt dinosaurs, and more across the vast ARK island.
25. This War of Mine (Single-player)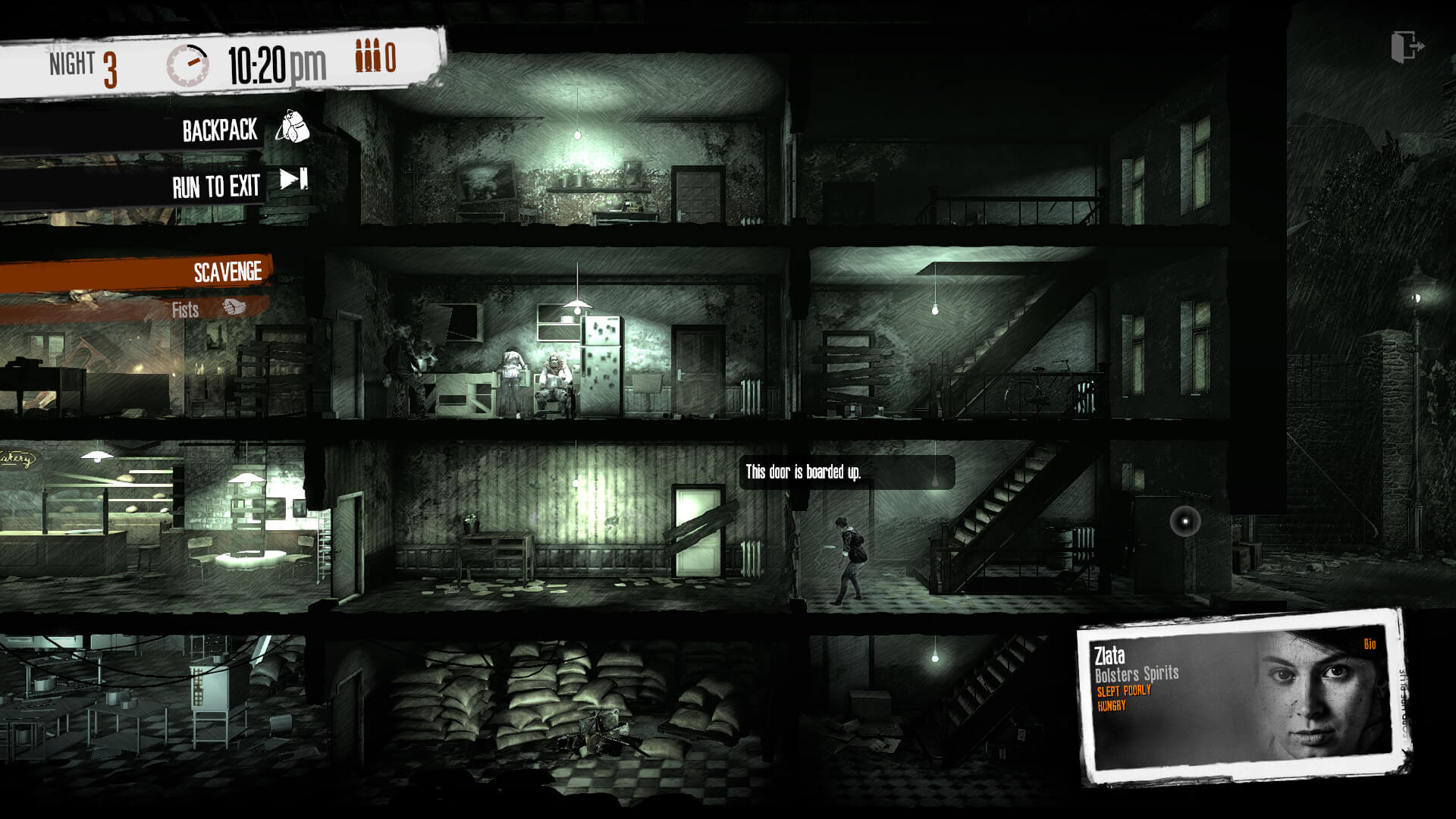 A unique game where you aren't a soldier, but play as a group of civilians facing the hardships of wartime. You have to make your way through highly skilled enemies while also helping out other survivors.
26. Mad Max (Single-player)
Mad Max is all about survival and brutality. It features powerful cars, an open-world setting, many weapons, hand-to-hand combat, and more.
You will need to keep exploring places, fighting various raider factions, while also upgrading your vehicle to prepare for the worst.
27. Shadow of the Tomb Raider: Definitive Edition (Single-player)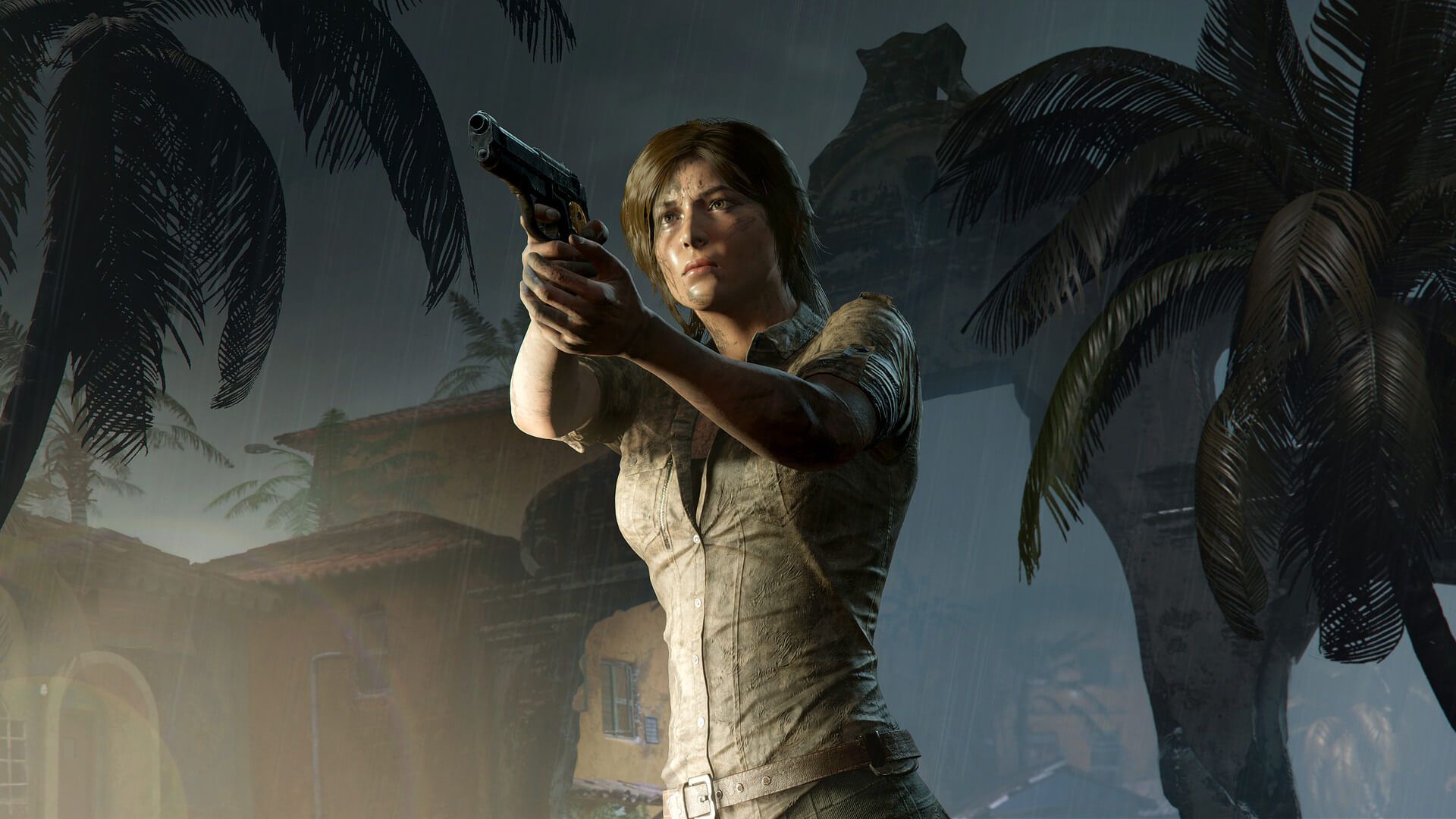 Want a female protagonist with an action-packed adventure story?
Well, the Tomb Raider series is one of the few games that features a female lead. The latest one is Shadow of the Tomb Raider, which takes you on a race to save the world from an impending Mayan apocalypse.
A Way Out (Co-op)
This is an exclusively co-op adventure game that sees you and one more player take the role of two convicts trying to make a daring escape from a prison.
We had tried this out in the past, and trust us when we say that it has the same feel as the highly acclaimed Prison Break TV series.
29. Near Death (Single-player)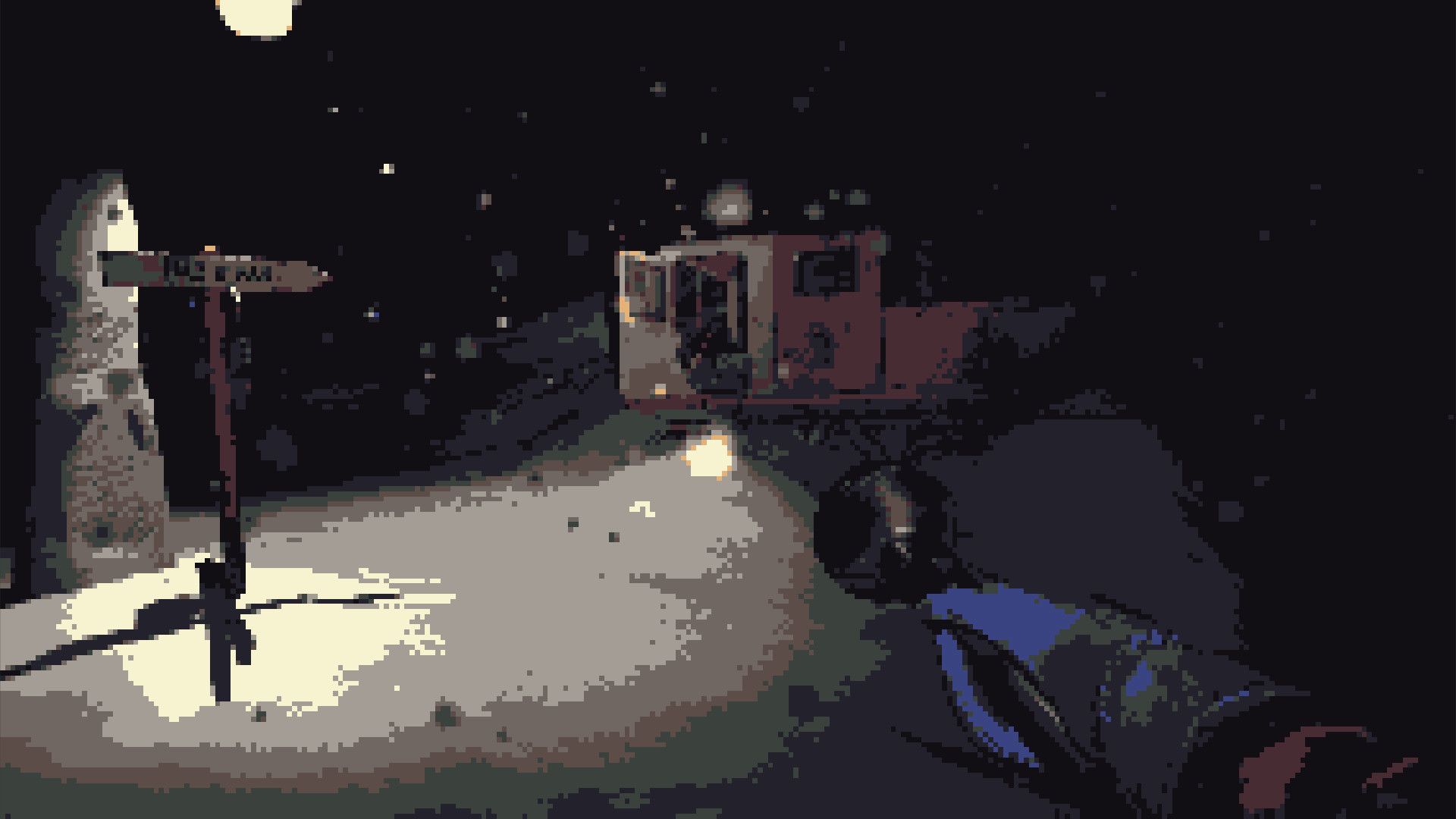 Near Death is a fight for survival on an abandoned Antarctic research base with no hope of rescue. The only goal is to find a way to reach home.
Best Indie Games
How about a dedicated list of games by independent game developers?
Here are some Indie games that are worth trying.
30. Terraria (Multiplayer/Single-player)
It's a 2D game that has received overwhelmingly positive reviews on Steam. Dig, fight, explore, and build to keep your journey going.
The map is procedurally generated. So, it isn't anything static. You might encounter something first, and your friend might encounter something else along the way. You'll also get to experience creative 2D action-packed sequences.
31. Kingdoms and Castles (Single-player)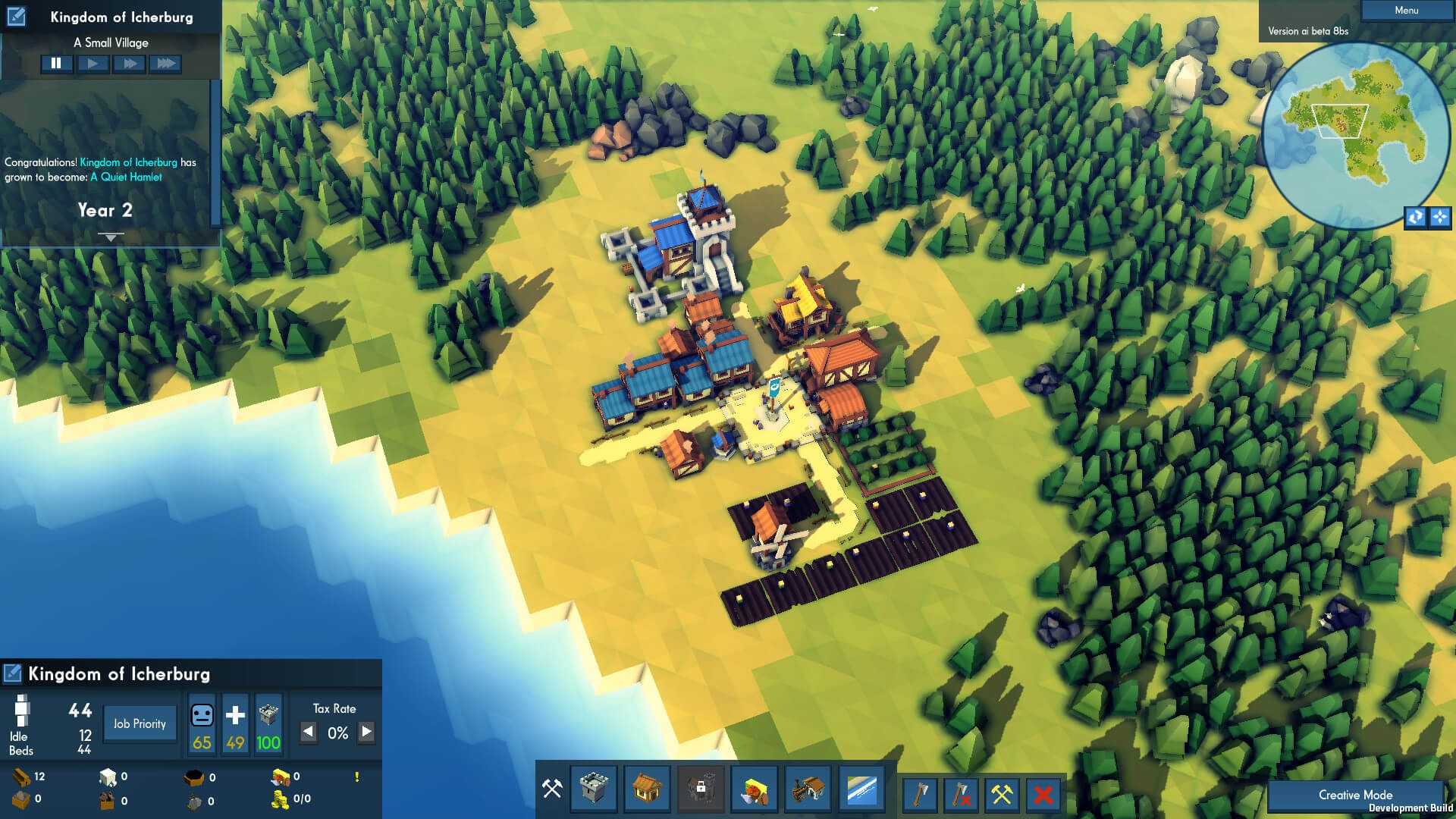 With Kingdoms and Castles, you get to build your own kingdom. You have to manage your kingdom by collecting tax from the people, taking care of the forests, handling the city, and making sure no one raids your kingdom by implementing proper defenses.
32. Don't Starve Together (Multiplayer/Single-player)
An overwhelming Indie game where you get the ability to play in co-op as well. It's a great survival game, where you can choose to trust other players or not – that's your decision. But, don't starve!
33. LIMBO (Single-player)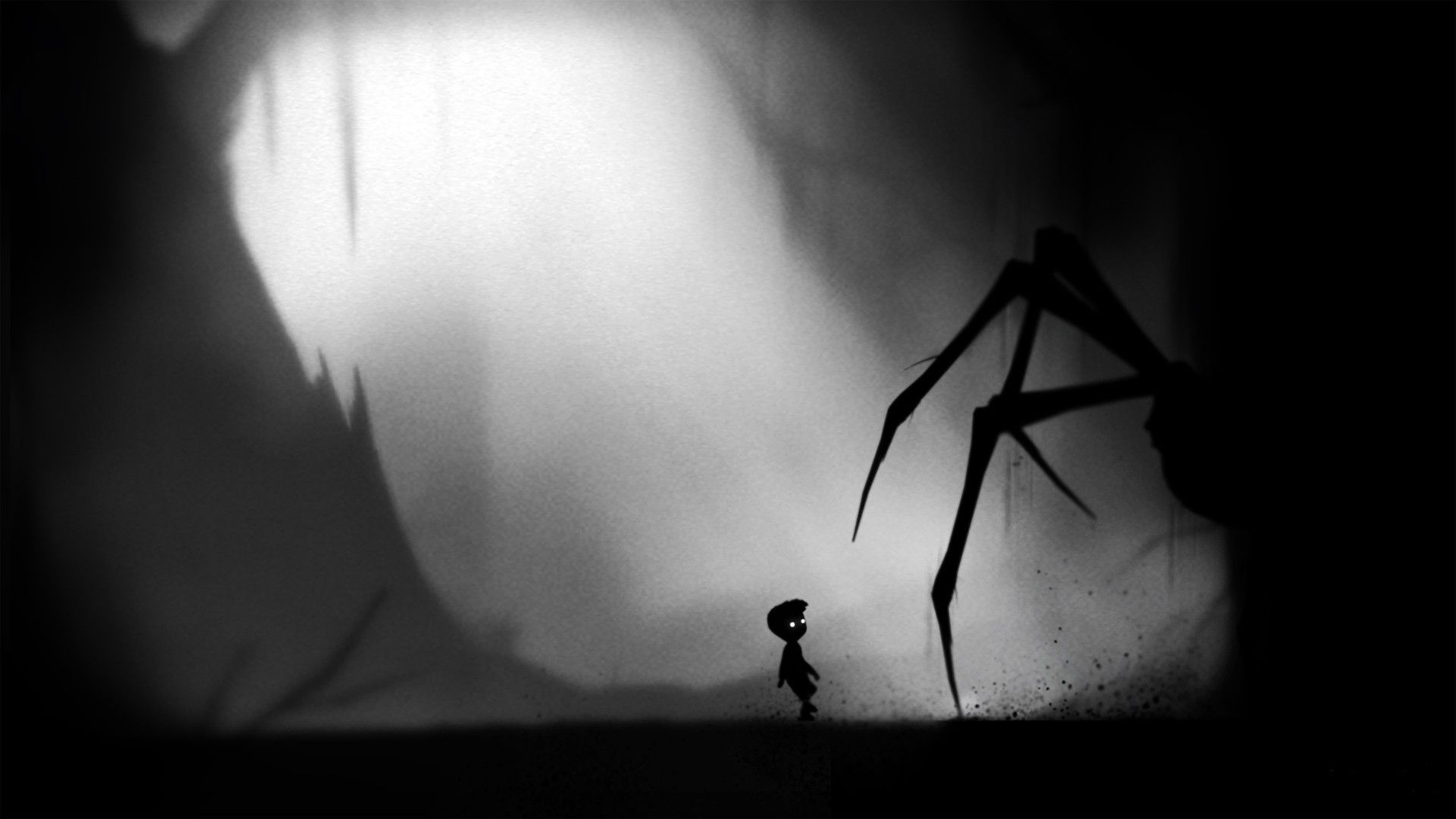 One of the mind-blowing Indie games of the decade – for us at least. It's a dark representation of a boy who is trying to find his sister. And, on the way, he encounters dangerous yet beautiful things.
This is not a free game – but you can expect to get it for a very cheap during Steam sales. Explore away!
34. Stray (Single-player)
Take the role of a stray cat, lost, alone, and separated from its family in the neon-lit alleys of a long-forgotten city. The gameplay is quite challenging, as you navigate your way through unforeseen challenges.
Along the way, you get to meet new characters that help you on your journey to be reunited with your feline family once again.
35. Detective Hank and the Golden Sneeze (Single-player)
Bring out your inner detective as Hank, with a mission to investigate and find out the cause of a mysterious theft from the museum of ancient history of the Golden Sneeze.
Developer Obsessive Science Games is an Indie Game company based in the Netherlands. They focus on creating games with innovative art forms that have never been tried before.
Best Strategy Games on Steam For Linux Machines
Time for some strategizing, isn't it?
Here are some strategy games that ought to keep you hooked for a long time.
36. Sid Meier's Civilization VI (Multiplayer/Single-player)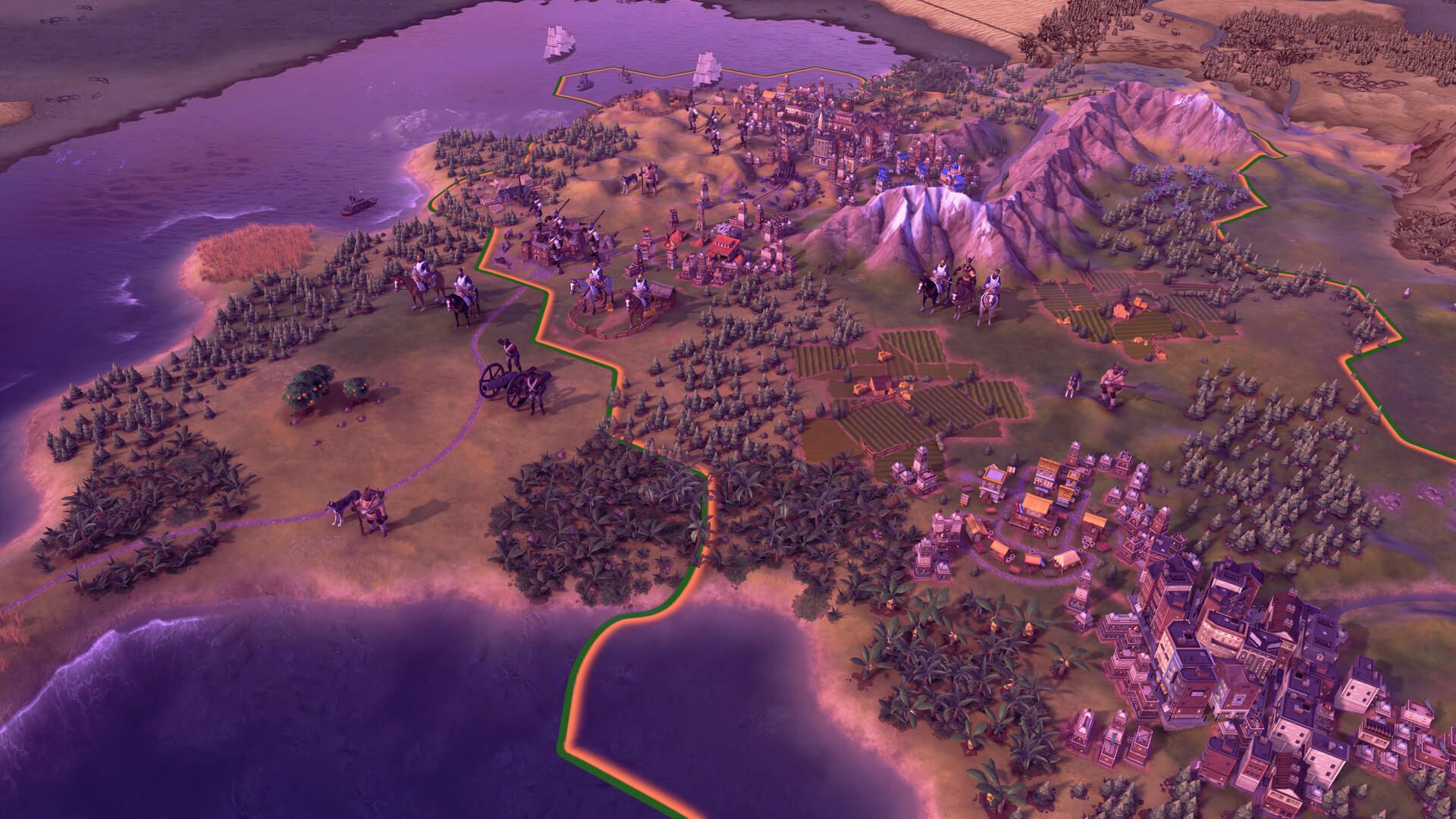 Sid Meier's Civilization VI is one of the best-rated strategy games available for PC. You could opt for the older Civilization V too if you'd like. Gamers still root for the Sid Meier's Civilization series because of its originality and creative implementation.
37. Total War: WARHAMMER III (Multiplayer/Single-player)
Total War: Warhammer III is an incredible turn-based strategy game available for PC. Sadly, the previous installment, Warhammer II, wasn't available for Linux. But this release has made it up with its chaotic gameplay.
38. Bomber Crew (Single-player)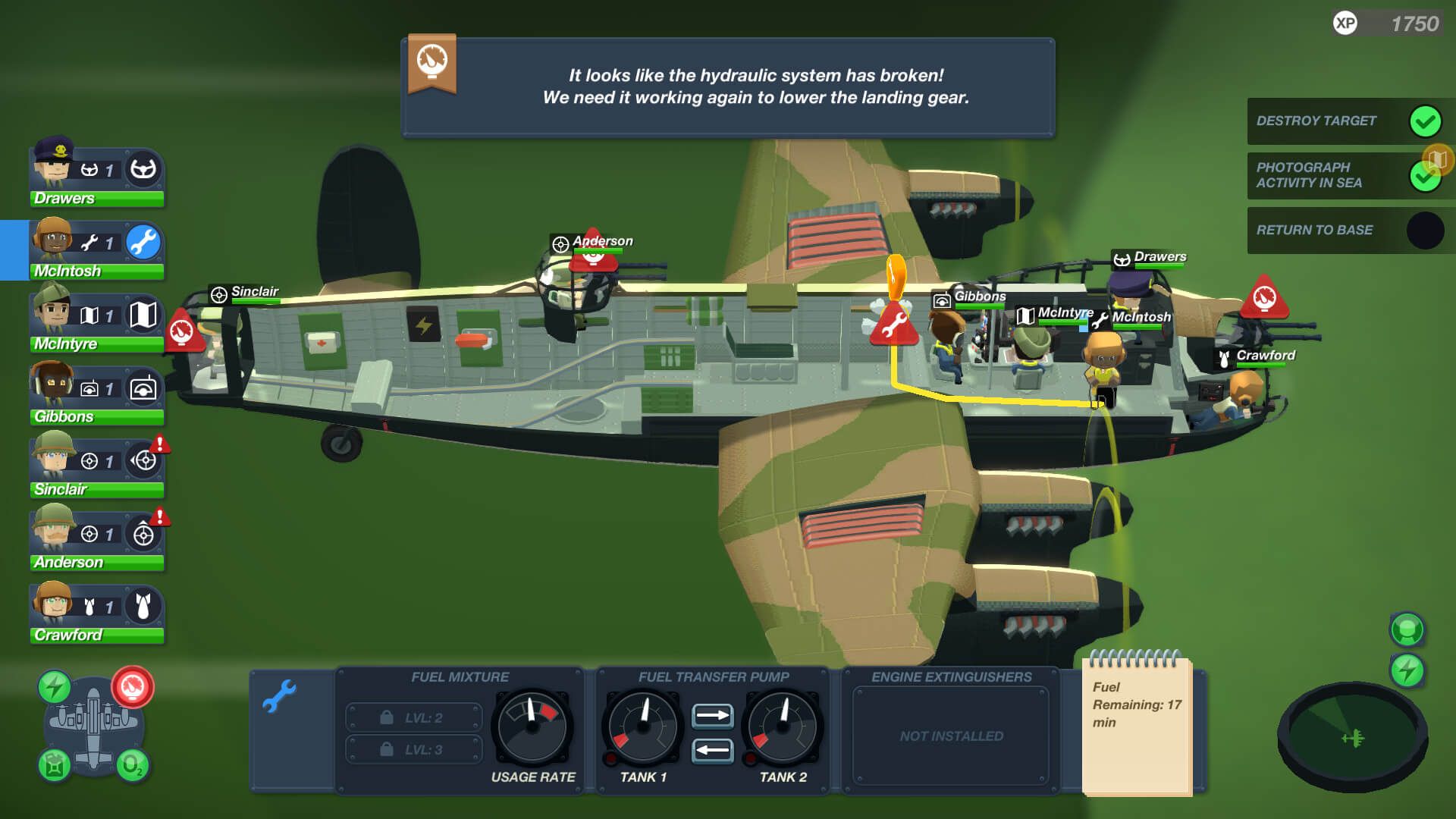 Want a strategy simulation game that's equally fun to play? Bomber Crew is the answer to it. You need to choose the right crew and maintain your aircraft to battle with enemies.
39. Age of Wonders III (Multiplayer/Single-player)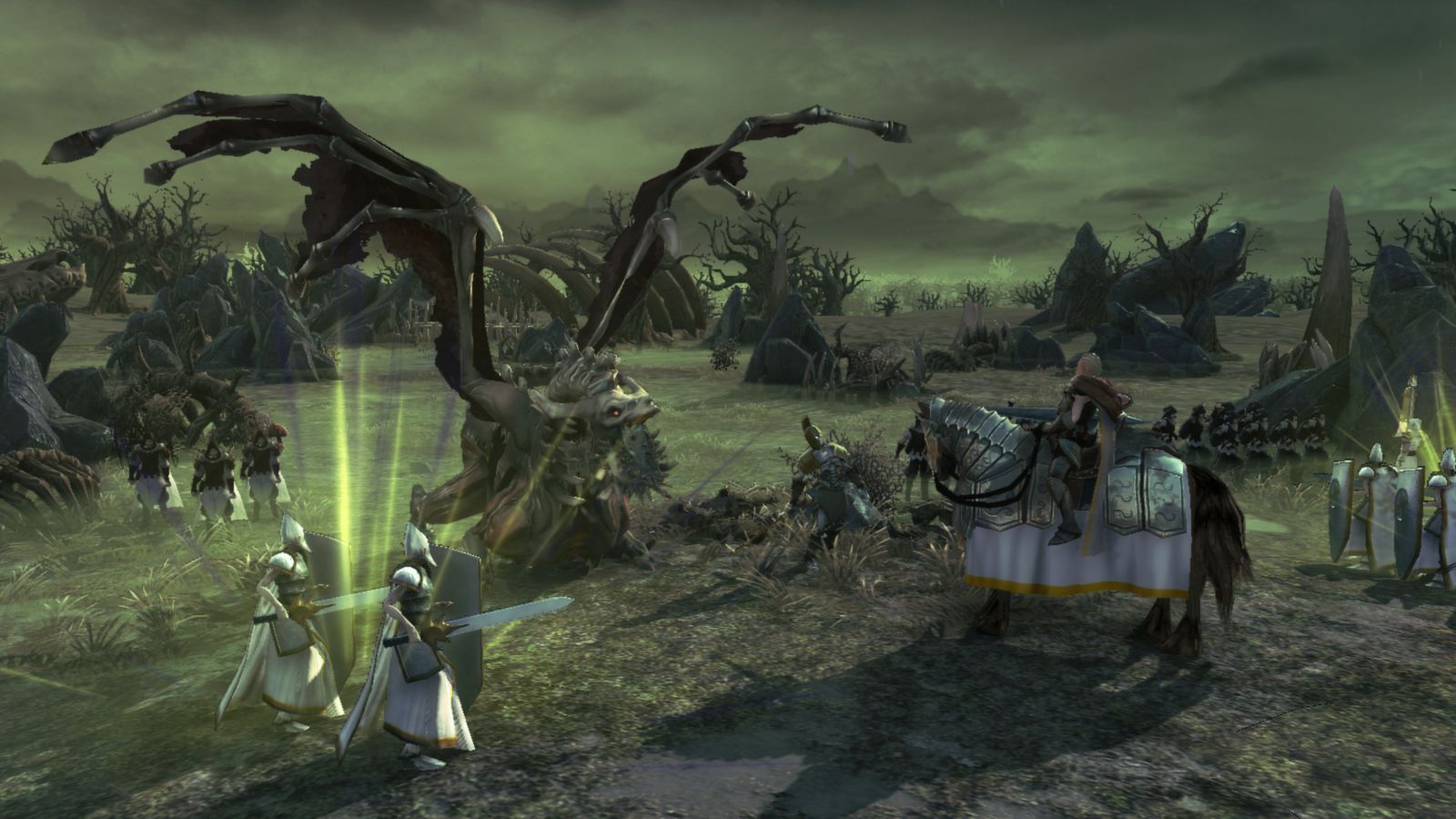 A prevalent strategy title with a mixture of empire building, role-playing, and warfare. A polished turn-based strategy game that you must try!
40. Cities: Skylines (Single-player)
A pretty straightforward city-building game that lets you manage the most crucial parts of running a city as a Mayor.
You'll experience the thrills and hardships of building and maintaining a city. We don't expect every gamer to like this game, but it has a strong user base.
The successor to this is going to arrive soon, so you can grab this during Steam sales for dirt cheap.
41. XCOM 2 (Single-player)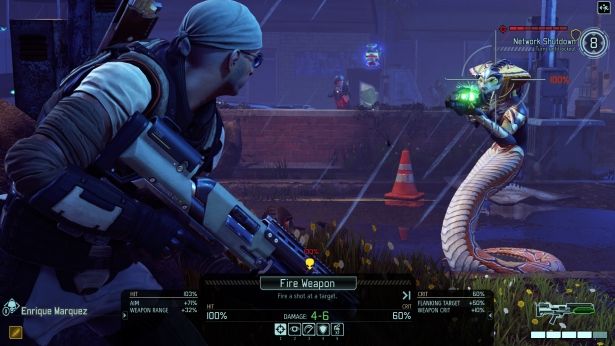 XCOM 2 is one of the best turn-based strategy games available for PC. We sometimes wonder how crazy it could have been to have XCOM 2 as a first-person shooter game.
However, it's still a masterpiece, with an overwhelming response from almost everyone who bought the game. If you have the budget to spend more, get the – "War of the Chosen" – DLC for an even better experience.
42. Dota 2 (Multiplayer/Single-player)
Dota 2 is hands-down one of the most popular strategy games available on Steam for Linux. If you want a free-to-play MOBA game with a huge player base, this is the one you should go for!
Best Horror Games on Steam
Boo! 👻, did we scare you?
If not, then the following games will definitely do the job.
43. Outlast 2 (Single-player)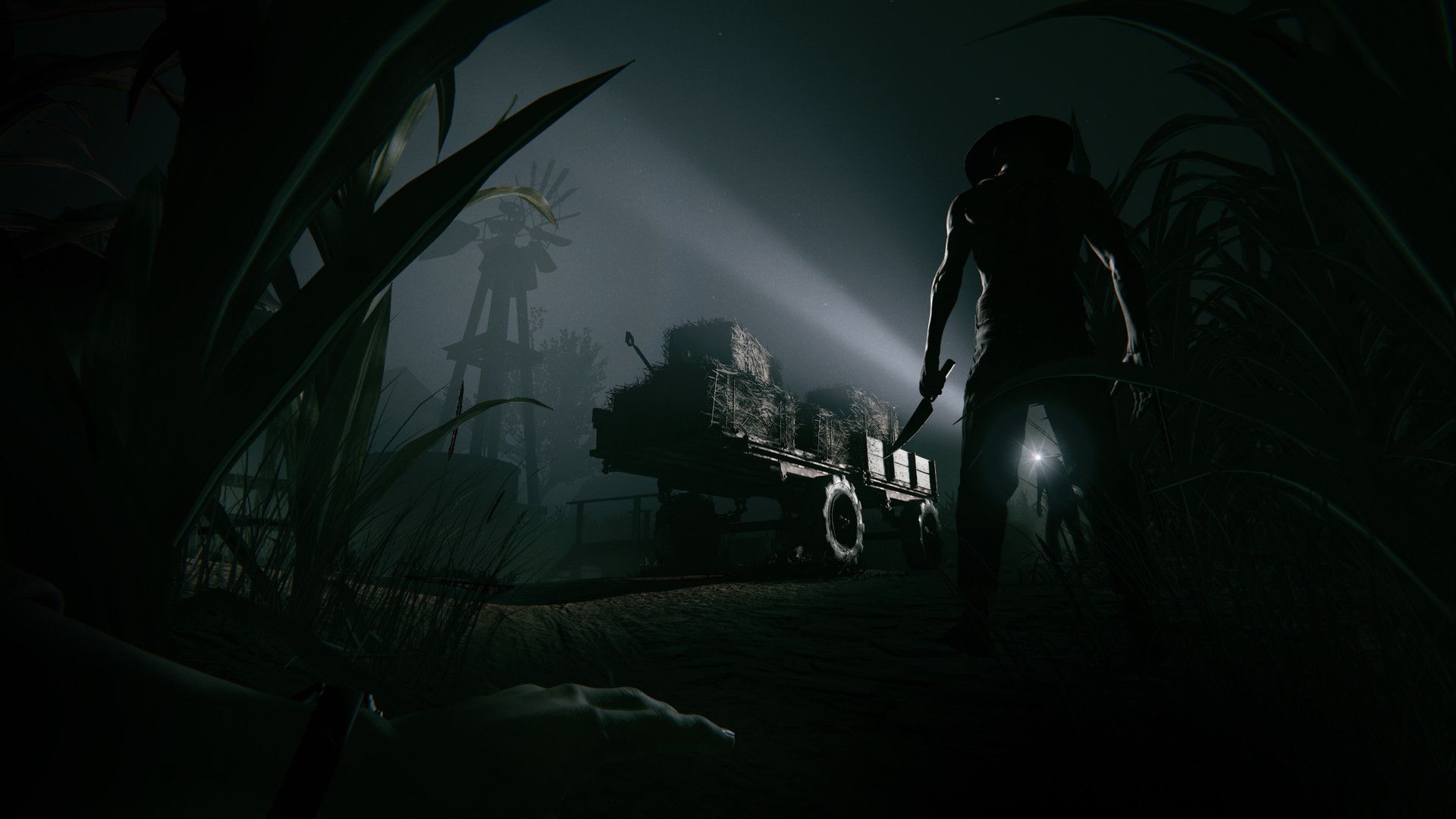 Outlast 2 is a gem. This is the best bet if you want a first-person survival horror experience without spending a lot.
You will be introduced to Sullivan Knoth and his followers, who are not exactly human anymore. You will see when you play.
44. Dead by Daylight (Multiplayer)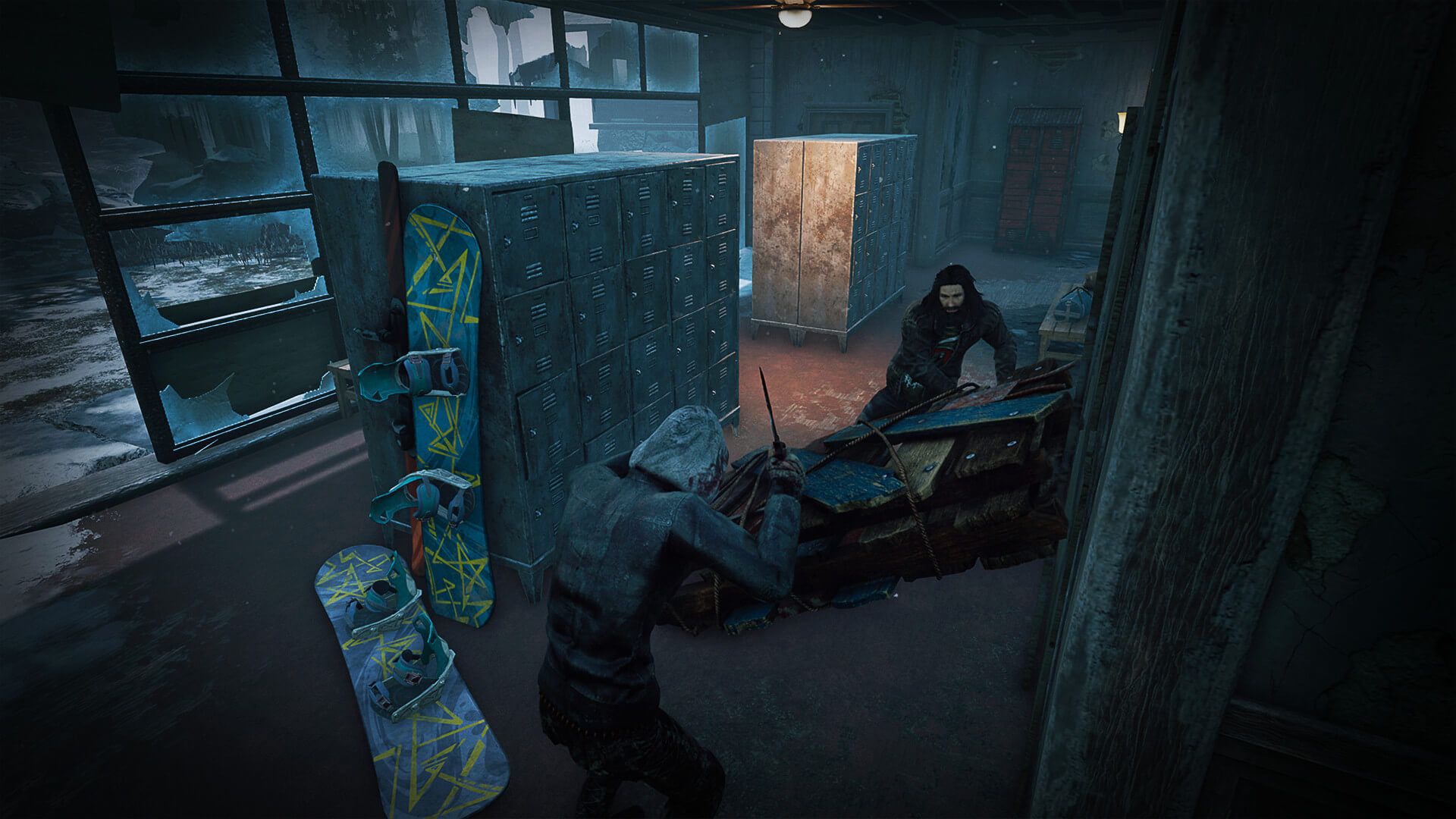 This is a game that will show you two different perspectives, one of a killer, and another of a survivor. It is a PVP game that takes into the thick of it; if you are a killer, then you have to stop the survivors from escaping.
Whereas, if you are a survivor you will have to escape the map by repairing a few generators, and opening the exit.
45. Dying Light 2 Stay Human (Single-player/Co-op)
If you are looking for action and survival horror simultaneously, Dying Light 2 is the one for you!
Unlike the other games listed above, it's a mixture of RPG, Action, and Survival. Just keep on running and slaying zombies until you are safe.
46. DOOM Eternal (Multiplayer/Single-player)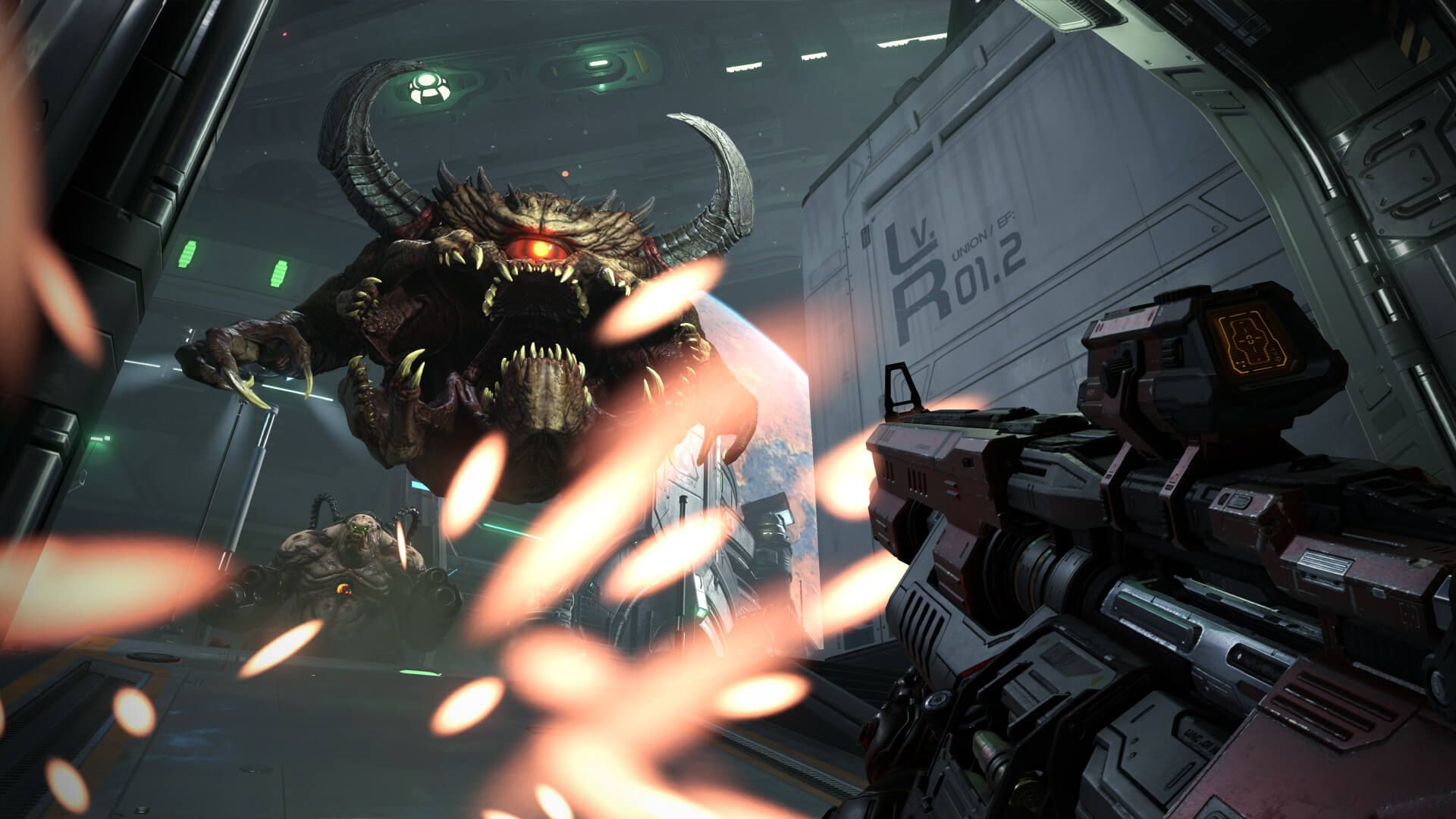 DOOM Eternal is a hardcore action-horror game. We listed it in the "horror" category because it's not just a simple action game. It's an intense game with plenty of scary elements.
Of course, you will have the best weapons to tackle the demon hordes – but it will be intense. We tried this game with the "Hurt Me Plenty" difficulty level, and let us tell you this. If you savor your sanity, then stay away from that difficulty level.
Wrapping Up
Among all the games available for Linux and Windows, we tried our best to include the most major titles released in recent times, and some new ones too.
💬 Do you think we missed any of your favorite Linux games available on Steam? Please let us know in the comments below.